Château de Fesles is situated in the district of Thouarcé in the Anjou region, very close to the village of Bonnezeaux itself. The origins of the chateau can be traced back as far as 1070, when the original buildings were constructed. The current buildings, in fact, date back to the 19th century, although the chateau has been remodelled over the centuries by its various owners.

The vineyard itself covers 33 ha, of which only 14 are classified as AC Bonnezeaux. These 14 ha lie on the slope of the hill, nestled directly around the chateau, and are planted with Chenin Blanc. The nearby Layon frequently gives rise to morning mists, especially in autumn, encouraging the development of botrytis for Noble Late Harvest wines. Both Cabernet Franc and Cabernet Sauvignon are also planted on the plateau for the Anjou Rouge, and some Grolleau and Gamay which are gainfully employed in the production of an Anjou Rosé.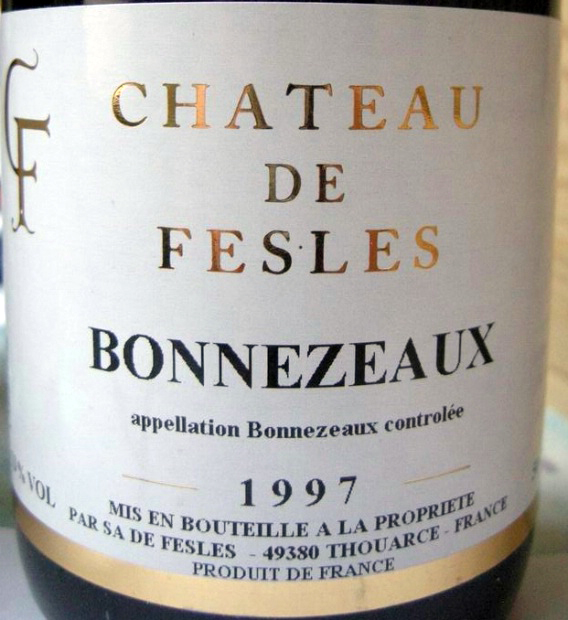 The Mosaic team were afforded the opportunity to taste the best Bonnezeaux ever produced according to the estate - the famed Château de Fesles Bonnezeaux 1997.
Perfect liquid gold in colour, it has an enormous mouthful of mangoes, quince and apricot with a touch of Earl Grey tea on the nose and palate. The wine is powerful and has magnificant balance and harmony between the sugar, acidity and alcohol. An elegant wine with an extraordinary long aftertaste and superb ageing potential. A once in a lifetime experience! Score (97/100)
Restaurant Mosaic will be importing a few bottles of each, including older vintages of their incredible sweet wines.