We are very pleased to announce that Mosaic has been honoured at the Wine Spectator's Restaurant Awards which were revealed in the US this week. Mosaic received the Best of Award of Excellence - the only restaurant in Gauteng to achieve this accolade and one of only three South African establishments to be recognised by this influential global awards programme.

Says a spokesperson for Wine Spectator: "Wine lists that receive the Best of Award of Excellence display excellent breadth across multiple wine growing regions and/or significant vertical depth of top producers, along with superior presentation. Typically offering 350 or more selections, these restaurants are destinations for serious wine lovers, showing a deep commitment to wine, both in the cellar and through their service."


Restaurant Mosaic hosts one of the finest wine cellars in the country, with some of the best and rarest local and international wines. There are more than 55 000 bottles under
1 350 different labels from South Africa and around the world.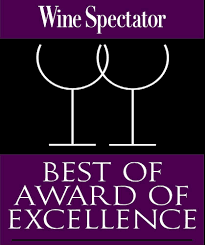 Well done to our sommelier Germain Lehodey and his team!