I was recently in the position where I was given the opportunity to visit France with the rest of the Mosaic team. We arrived at Charles de Gaulle Airport in France in the early hours of the morning and met up with the rest of the Mosaic team in Paris before getting on the TVG to our final destination - a unique 18th century Chateau in the Loire Valley in France, owned by the parents of two of Paul Cluver's godchildren. This is where our journey started.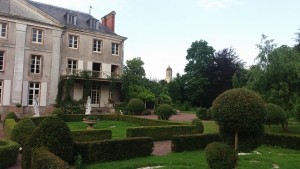 The Loire Valley is the key wine region in the Western France, generating vast quantities of everyday drinking wines, as well as some of France's finest wines. I couldn't wait to taste the wines of this region, ranging from sweet, honeyed wines to the sparkling wines of Vouvray and tannic red wines of Chinon and Saumur.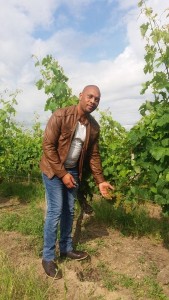 Our first visit was to Château de Bellerive, situated in the heart of the Quarts-de-Chaume appellation on the left bank of the Loire and planted exclusively with Chenin Blanc. The historic town is located between the Loire and Thouet Rivers, and is surrounded by the vineyards of Saumur itself, Chinon, Bourgueil and Coteaux du Layon just to mention a few.
When we reached our destination, we were welcomed by a very humble winemaker, Frédérick Van Elslande.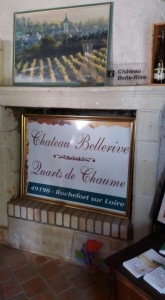 He proudly showed us his cellar and opened a few special wines to taste, most notably the Savenniéres 2013 and 2014. Savenniéres is a white wine produced around Savenniéres in the Loire Valley wine region from Chenin Blanc and is almost always dry. The wines were crispy and savory, while still young with a high acidity. Best left for a few more years, after which it should age for a very long time in the bottle. We also tasted the Quarts de Chaume, a highly respected sweet white wine of the Anjou District in the Western Loire Valley of France also made exclusively from Chenin Blanc.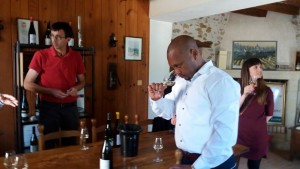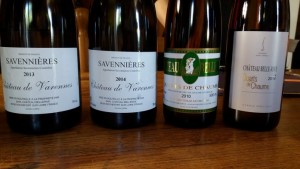 Lastly we tasted the 2010 and 2014 vintages, but my highlight of the day was the 1989 vintage (wow!) that was simply mind blowing. The wine was clear and it had a beautiful golden color and clean nose with pronounced aromas of peaches, apricots, nectarine, mango, cinnamon and cloves. Sweet on the palate with a medium acidity, full body and the full range of sweet fruits and spices with a long lingering finish - an outstanding wine! A lovely first experience that I will never forget!
And this was only the beginning of our Loire Valley adventure!
Stay tuned for more …
Moses