The Michelangelo International Wine & Spirit Awards gives local and foreign wines the opportunity to be judged by a panel of acclaimed wine experts from around the globe. All the judges are hand-picked and serve on the panel by invitation only.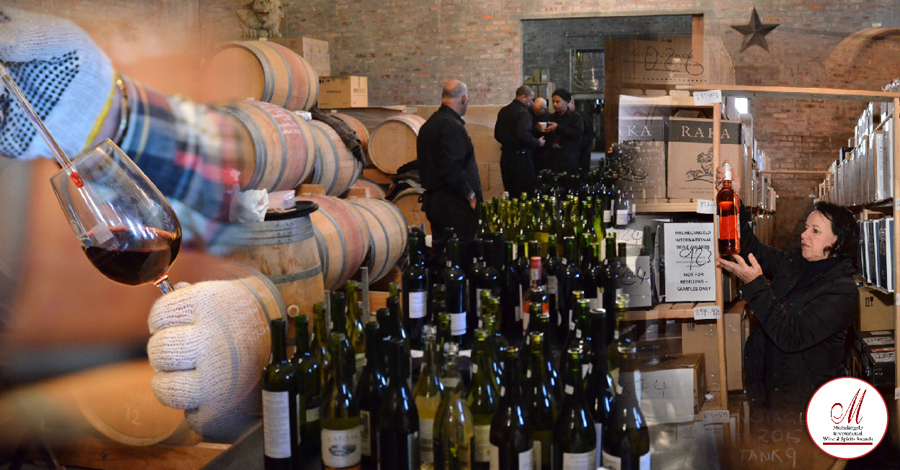 This year, they proudly celebrate their 20th anniversary - from small and hesitant beginnings in South Africa in 1997, the competition has grown to being widely considered the equivalent to other international wine competitions held around the world (eg. IWSC and Concours Mondial de Bruxelles). This year the judging took place at the picturesque Romond Vineyards in Somerset West. A dynamic panel of 25 international journalists, wine magazine editors, master of wines and sommeliers from 22 countries participated in the judging procedures – only five of them local, including our very own Germain Lehodey.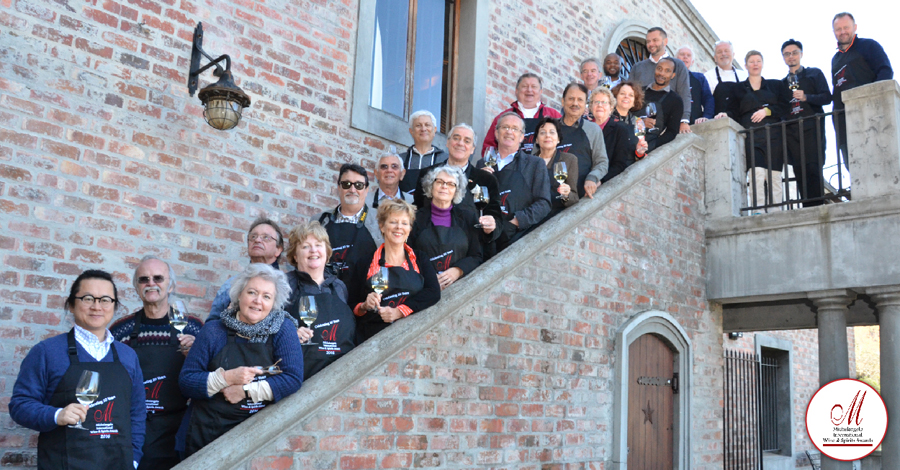 All the wines were judged blind according to the international 100-point system and awarded with a Platinum, Gran d'Or, Gold or Silver medal. In addition, 15 trophies for class-winners were also awarded.
With great enthusiasm and a sparkle in his eyes, Germain told of his experience:
"It was phenomenal!
After arriving at the Kaapzicht Estate, I was introduced to the panel of judges from where we enjoyed a perfectly cooked beef fillet from the braai, together with some of the best wines from the estate – including a 10-year-old Pot Still Brandy and Eiswein. The evenings were lined with gourmet dinners and tastings at prestigious wine estates such as Lanzerac, Rhebokskloof and Boschendal, to name but a few.
The Michelangelo tasting is based on a 100-point system where the wines are judged via a class reference as well. For example, in an unwooded 2016 Chardonnay, you have to look for the typical citrus fruit character, balance and aftertaste. For scores between 86 and 88, the wine receives a silver medal, between 89 and 92 it will receive a gold medal, between 93 and 95 a grand gold medal and any wine scoring above 95 will receive the coveted platinum medal. The principal of the tasting is similar to the Tastevinage held at the Clos de Vougeot in Burgundy, which I attended a few years ago.
Some producers entered their wines in the wrong category, which was unfortunate as that constituted an automatic fail. For example, a Rosé without colour cannot receive its full mark on the aspect of the wine.
Apart from meeting world-class judges from so many different countries, I have also learnt some interesting facts, such as that Hong Kong produces wine from frozen berries imported from Australia and New Zealand, while Belgium produces over 1 million bottles of wine at present annually and Canada currently has as many wineries as South Africa.
The competition bestowed on me a better understanding of the quality of current vintages:


2016: a mix of good to great wines produced for both white and red.


2015: by far the best vintage of the past few years dating back to 2009. Complexity, great balance and long aftertastes - maybe a small harvest but excellent for white and red wines.


2014: a lean vintage, well balanced specially for white wines, however with a few excellent red wines, most of them are ready to be drunk now!


2013: excellent vintage overall, especially for the medium red wine category. These wines can be laid down for another 5 years or so before consumption.


There were a few interesting revelations as well, such as the Sauvignon Vert (or Sauvignonasse) from Chile and the Rebula from Slovenia, both showing an unusual taste to get used to.


Sauvignon Vert is widely planted in Chile and in Italy under the name Friulano. It has no connection to Sauvignon Blanc or Sauvignon Gris. The wine shows aromas of fresh green apples that fade as it evolves and has a medium body.


Rebula are also known as Ribolla Gialla or Jarbola and originated in Friuli-Venezia-Giulia in the North East of Italy. This white wine has a light body, with high acidity and floral notes on the nose and palate. As it ages, it develops nutty flavours.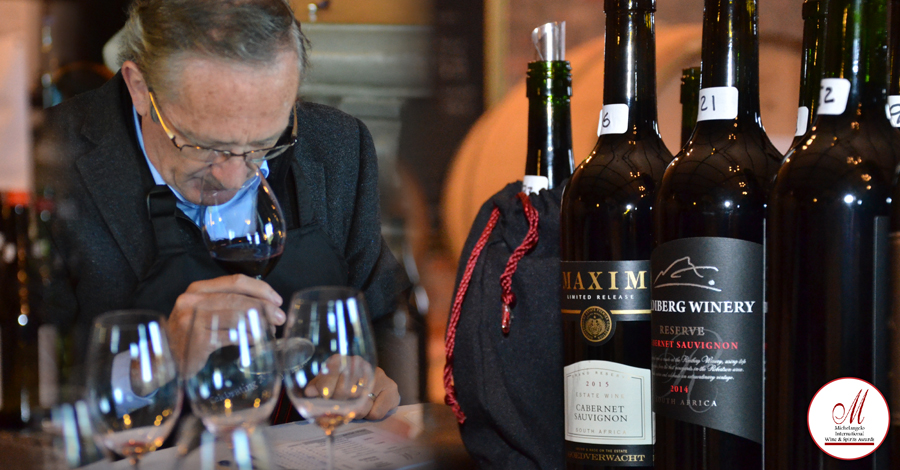 I was humbled to be awarded with an honorary membership to the Italian Sommeliers Association (AIS) and by being named chairman of our table during the last day of the tasting – most definitely an experience I will always treasure!
Thank you to both Mosaic and Michelangelo for making this opportunity possible."
Santé!
Germain