There are numerous advantages to visiting Italy in Autumn, but for me the most exciting of all is that this is the time for the famous White Truffle hunts to start.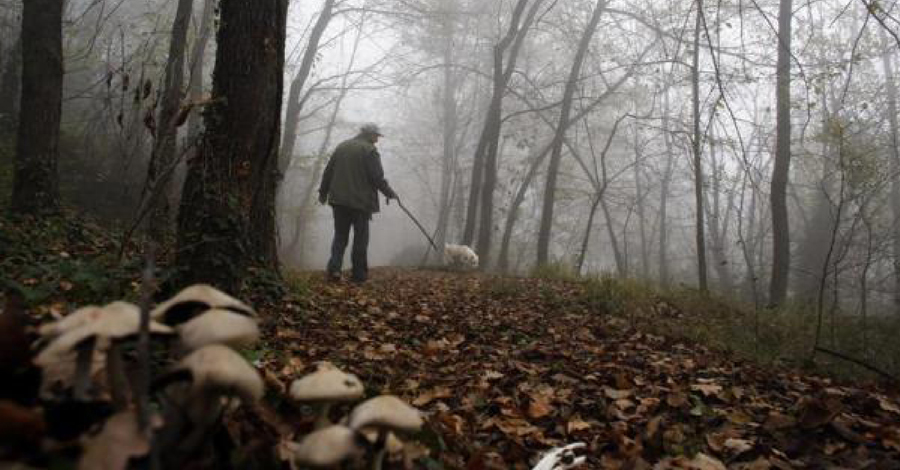 To take full advantage of this magical season we decided to head to the region of Asti in Piedmont where in the very small hilltop village of La Morra (mostly known for their wonderful wines) we were met by our guide and translator, Sylvia.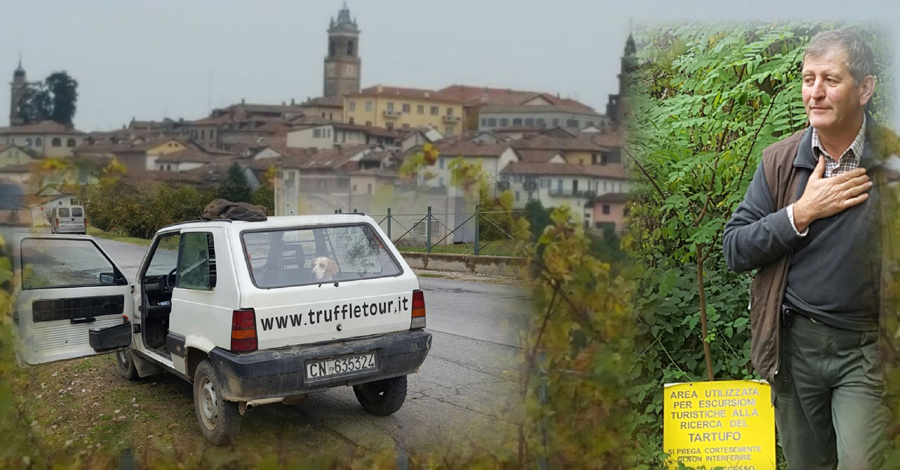 As we drove towards La Morra I could hardly contain my excitement. For the first time in my life I would have the opportunity to go truffle hunting with a professional truffle hunter - Marco Varaldo along with his specially trained truffle hound, Lila. Yes, you have not misread - truffles are actually "hunted" by specially trained dogs because of their acute sense of smell.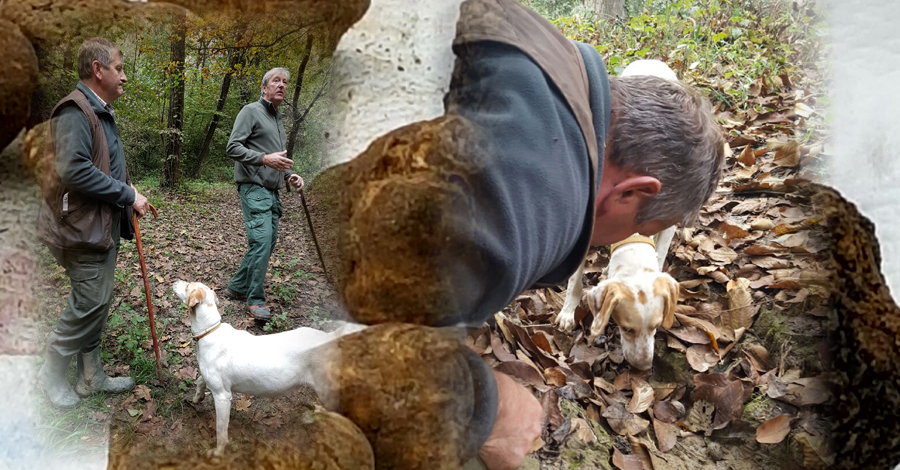 It was magical walking in the woods knowing that they are filled with these prized jewels of the culinary world, seeing first-hand the close bond between the truffle hunter and his canine companion.
After only a short trek, Lila excitedly indicated that she had picked up the scent of one of these exotic jewels deep beneath the soil and carefully started digging, indicating to Marco where he needed to extract the truffle from between the roots and soil.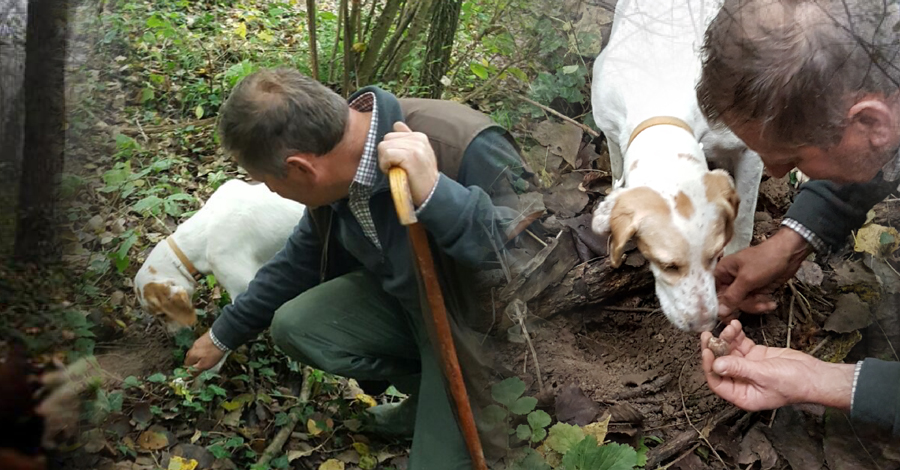 I can't quite describe the feeling of excitement - the rare experience to participate in such a hunt, seeing in person the close bond between the master and his hound, the excitement when she discovers something underneath the thick carpet of leaves and him lovingly rewarding her for every discovery.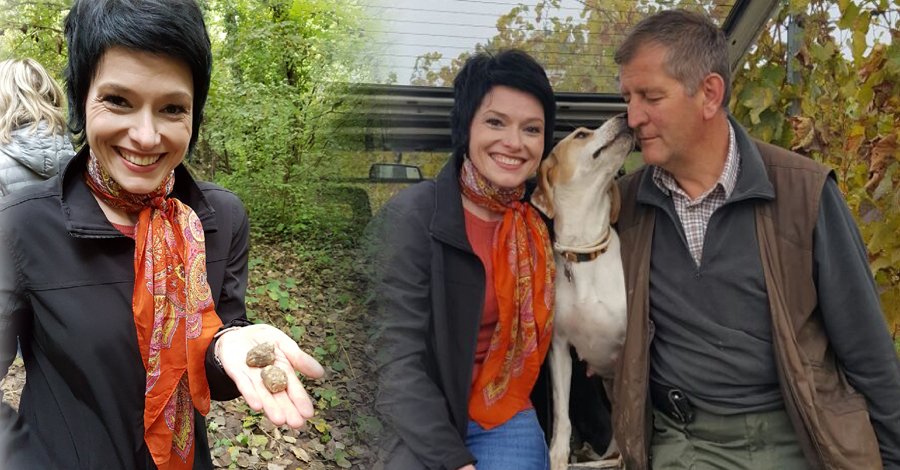 After a 6 km trek and two hours of hunting, with Lila indicating that she was becoming tired, a poach filled with fragrant fungi, and satisfied with a new-found knowledge, understanding and respect for this dying art of the old truffle hunters, it was time to head back...
I can't wait to share my discoveries with you, and will be serving the fresh white truffles that I have personally "hunted" in the woods of Piedmont, from Friday 21 October in Restaurant Mosaic. Come and enjoy - they will be as fresh as they come...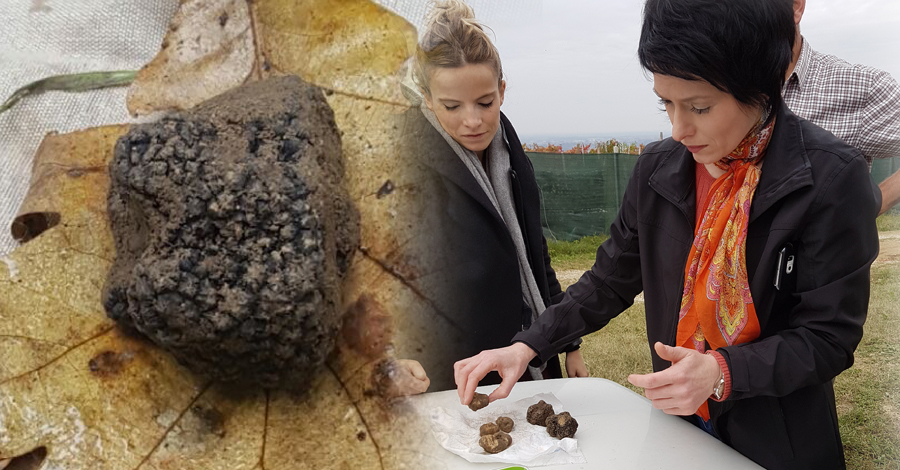 I still recall as a young girl thinking that chocolate cookies grew on trees...so who will believe you if you say you hunt truffles with a dog...and that they don't grow in neatly groomed gardens...