It costs far more than many wines. It fills the rooms of a museum. It even inspired one of Italy's greatest designers, Giugiaro, to create a bottle from Murano glass. Traditional balsamic vinegar of Modena (Aceto Balsamico Tradizionale) is made according to the ancient rhythms of the procession of the seasons with an explosion of flavours from the smallest drop…
You will not find these rare items in the high street shops of Milan, or at the tourist spots around the Duomo or the Galleria Vittorio Emanuele II. Tucked away in the small alleys of Milan, you must search for and discover the quaint little speciality shops that were entrusted with selling this liquid "black gold" for so many generations.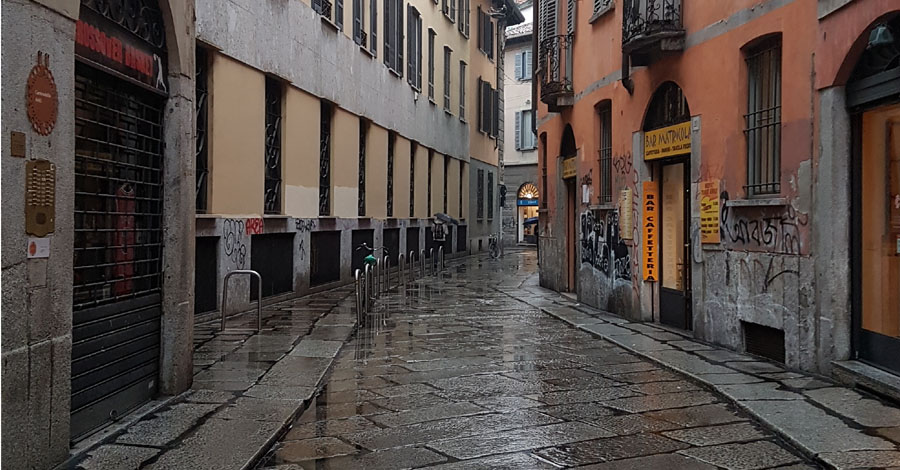 One of these little shops is DOC & DOP, where owner Aldo welcomed us with much excitement and exuberance. What a gem! The shop is filled with wonderful olive oils, aged balsamic vinegars and rare wine. With careful selection and Aldo's recommendation, we discovered some of the best Aceto Balsamico Tradizionale.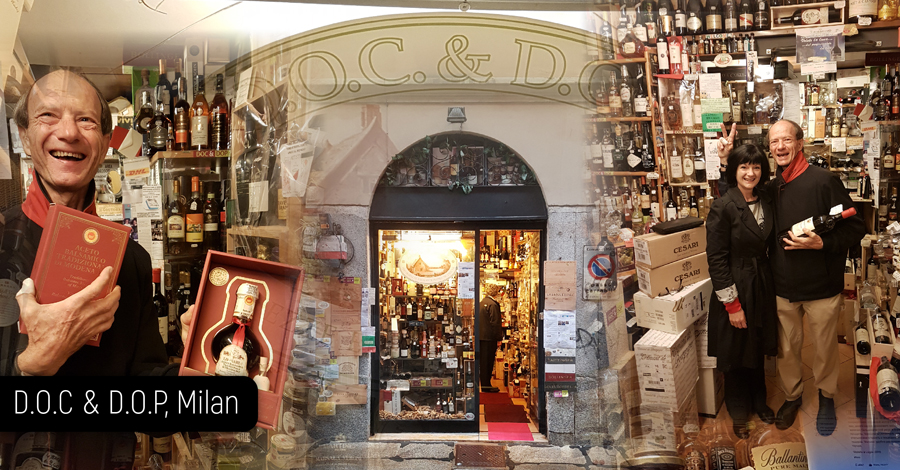 The second treasure trove of gastronomy we visited was Bistro Caffè Manzoni, where we tasted balsamic brewed five generations ago - dark and glossy with a velvety texture and a rich complex taste… there is but one distinctive taste of this delectable rarity in the world.
We were in awe with the selection of superb balsamic they had on offer and the Mosaic Team left with an outstanding selection of carefully aged balsamic, amongst other, a rare 100 year old balsamic that were first put in a small cherry wood barrel shortly after the new year celebrations of 1900. Very happy and with a satisfied shopping day behind us, we retired to our hotel to carefully pack these rare gems for our trip home.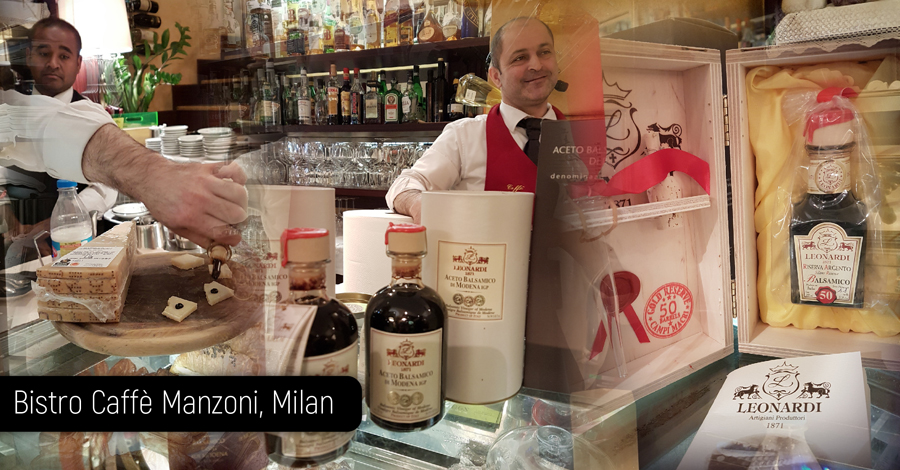 The authentic traditional artisan balsamic vinegar can only be made and produced in Modena and is not produced from wine, as most vinegars, but from cooked grape juice. Adhering to tradition, the grapes must be locally harvested and is usually red and white grapes like Lambrusco and Trebbiano. The juice is then aged by a long and slow vinegarization process through natural fermentation, normally for between 6 to 45 years. On rare occasions the aging process can take several more decades, even generations and this is when the precious liquid is transformed into something extraordinary.
Its progressive concentration is reached by aging in a series of barrels, sometimes up to 100 years old, made of different types of woods and without any addition of spices or flavourings. Even the bottle it comes in is trademarked, and the producers themselves are not allowed to do the bottling.
We are thrilled to bring some of these rarities home, for our guests to enjoy during our celebrations of Mosaic's ten year anniversary… Come and experience a taste you will remember for the rest of your life.