Chapoutier is one of the leading wine growers and négociants in the Rhône Valley and the company has used a Bio organic approach since 1995. Mr Chapoutier created the famous egg tanks for fermentation, which is widely used in boutique wine estates throughout the South African Winelands. In a bold move they introduced Braille writing on all their wine labels in 1996.
The family motto "Fac et Spera" (do and hope) says it all. Two words that sum up all the patience and daring that this art demands: patience in relation to nature which presides; daring for the winemaker, who observes, chooses and assists.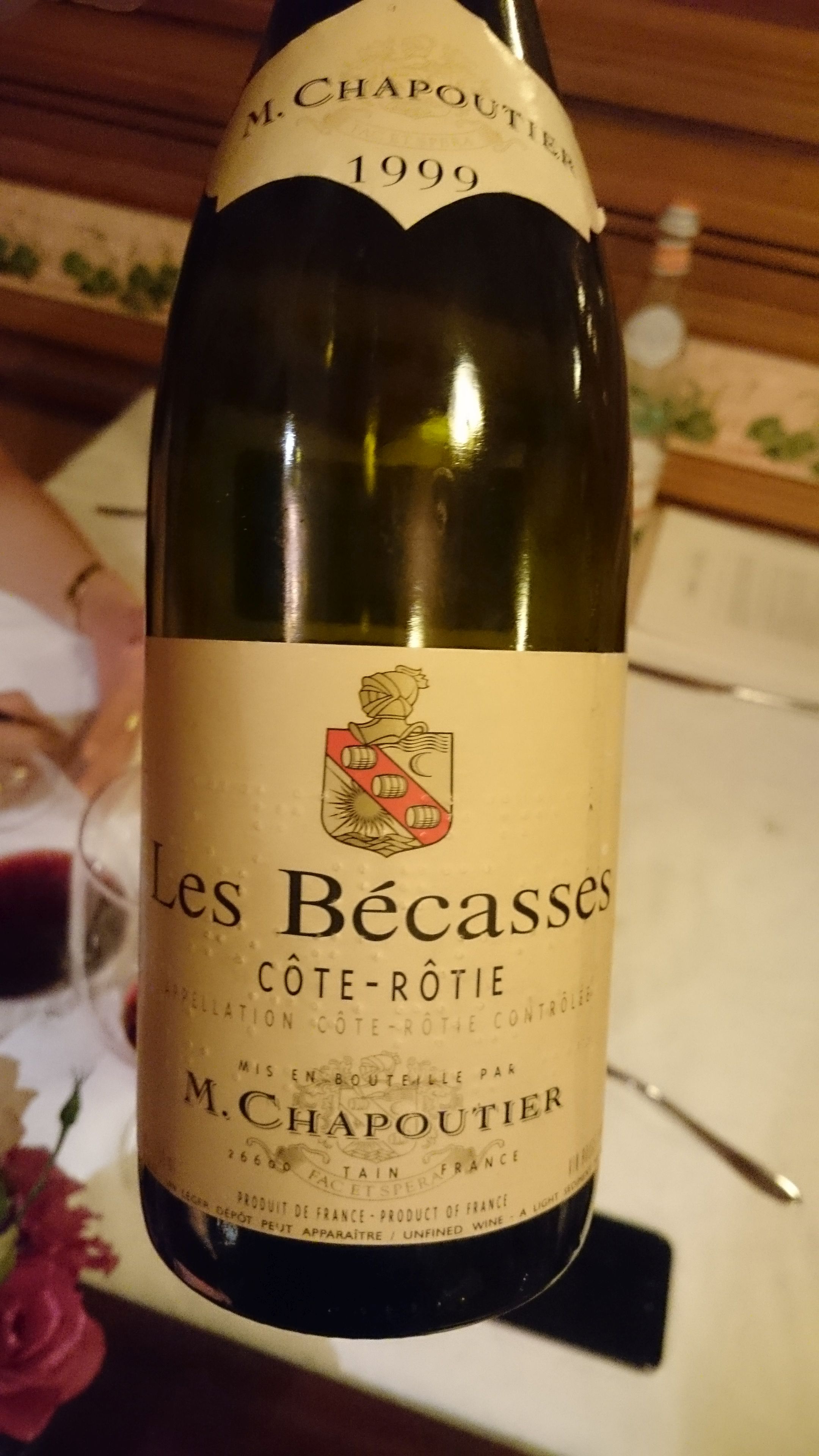 "This wine brings back a multitude of feelings and memories - I first tasted this about 15 years ago and I was blown away with the way this wine develops. It starts of being lovely and within minutes it simply explodes with flavor! I am also honoured to have shared it with a special man in my life as well as acclaimed sommelier at Restaurant Mosaic, Germain Lehodey, during my recent birthday celebration dinner at this fine establishment." ~ Tania Miles.
"This wine echoes the magnitude of the occasion … Tania's birthday! The explosion of flavor, body and the beauty of it is just profound. The simplicity of this incredible wine is most beautiful." ~ Tania's Partner
"The entry level wine of M. Chapoutier - ageing lasted 14-16 months with 80% of the wine aged in oak barrels with a majority of new wood. The remaining 20% were aged in stainless steel vats allowing the preservation of the purity of the fruit and the floral notes, which are a distinctive feature of great Côte-Rôtie wines. Upon opening the first impression is incredible with excellent balance. An elegant blend of Syrah and a touch of Viognier this is ready to drink now. It gains wonderful secondary flavors and nuances in the glass as it evolves. Score 92/100"~ Germain Lehodey
"Le vin naît du ciel et de la terre … de l'amour qu'on lui porte." ~ M. Chapoutier
Roughly translated:
"The wine is born from heaven and earth .... with the love that we give it on the making."
Santé!
Germain