István Szepsy is one of Hungary´s most important winemakers (he was voted the Winemaker of the Year for 2001) and his wines rank amongst the best in the Tokaji region – after all, his family has been making wine in this region since the 16th century!
Restaurant Mosaic was therefore extremely honoured to host a special gourmet wine tasting, focusing exclusively on wines from Szepsy's famous vineyards. We always aim to make these events intimate and informative for our guests and we managed not to disappoint! As a special treat István agreed to take time from his busy schedule to join us via a live Skype session to present his wines in person!
When the guests arrived they were welcomed with a dry sparkling Furmint from Demeter Zoltán, another important winemaker that, together with István Szepsy, were responsible for producing the first quality dry white wines in Tokaji. A fitting introduction to a unique tasting!
A short description of Hungary as a wine producing country started the evening and we moved on to give a little more information about the history of Tokaji, including the famous Aszú wines and the grapes that is responsible for creating this amazing nectar. We then formally began the tasting with István Szepsy introducing the first wine poured live via Skype.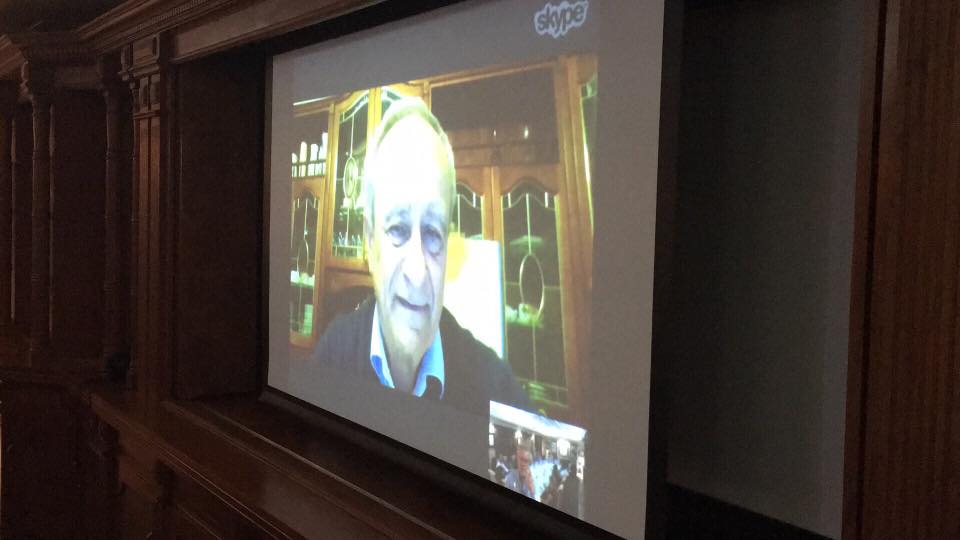 The Úrágya 2013 showed white flower and grapefruit aromas with a lovely mouth-feel and razor sharp focus, characteristic of the Furmint grape variety. A classic example of the quality of dry wines made in Hungary, setting the tone for what was to follow!
Second in the glass was the Szent Tamás 2013 – considered to be one of the 1st Growths of Tokaji and clearly a site that István is passionate about.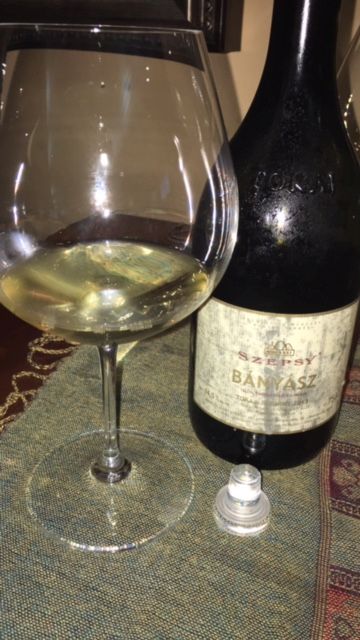 Flinty and spicy with a dynamic peppery minerality in the finish … here the influence of the volcanic soil is clearly evident in the wine. Superb!
The next wine was from one of the István's newly acquired vineyards in the Tallya region – the Bányász 2013. Guests were blown away by this incredibly understated wine – and we have to agree it was a revelation! I never imagined that dry Furmint could be this delicious – a fruity and flowery bouquet with great balance and an excellent finish, it showed a complexity which reminds of a mix between a Chardonnay and a dry Riesling. 92/100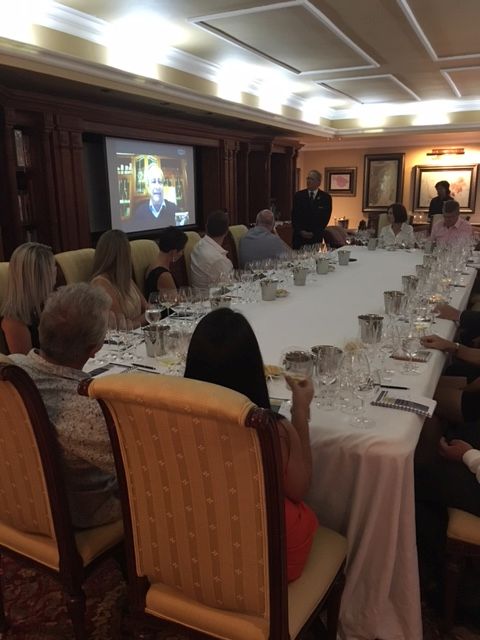 István then compared two of his vineyards from the 2009 vintage – the Szent Tamás Dűlő and the Urbán Dűlő. Both are considered to be exceptional sites yet delivered completely different styles and tastes! While the Szent Tamás offered a mineral acidity with notes of lemon, integrated oak and a hint of smoke, the Urbán was at first closed but opened after some in the glass with very intense peachy aromas, without any obvious oak and massive yet balanced acidity. So different, yet both impressed with the pureness of flavour and ageing potential.
Guests were enthralled by István's descriptions of the different terroirs and the passion he has for the Tokaji region and the grapes he cultivates were clearly evident. To end of the tasting he presented two of the more traditionally known Tokaji wines. The Szamorodni 2009 is a blend of botrytized and non-botrytized Hárslevelű and Furmint berries, and shows a depth, richness, poise and purity that easily outclasses other producers' Puttonyos Aszú wines!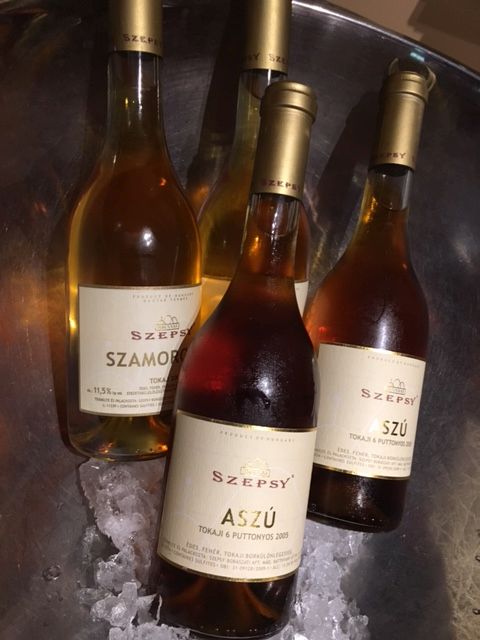 Beautiful colour with notes of figs and pineapple – it was considered by many of our guests as one of the best sweet wines they ever tasted.That is of course until the last wine was poured … the Aszú 6 Puttonyos 2005 established a new favourite around the table – again!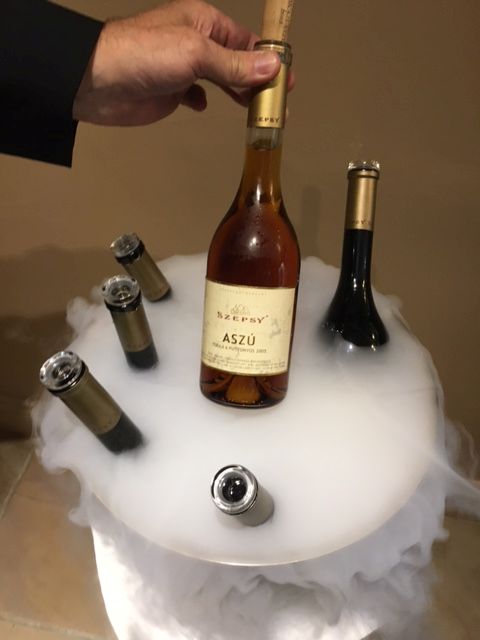 A lovely yellow colour, it is still very fresh for an 11 year old wine! Lots of botrytis character with notes of honey, red apples, wet rocks, almonds and vanilla coating the palate with a high acidity that masked the 228 g/l of residual sugar … a tour de force! This is the best sweet wine we tasted in a long time- real competition to the top Sauternes, this wine wants to talk to you!
Score: 97/100
Finally it was time to say goodbye to István and we concluded the evening with a toast to this legendary winemaker and his incredible wines!
Santé!
Germain