Harvest at Graham Beck – Putting the Fizz in 2018!
After a relaxed festive holiday, I was rejuvenated and ready for my very first adventure in 2018. And what better way to start the New Year than a personal invitation to join the Graham Beck Winery team for their 2018 harvest!
As a sommelier, it is very important to me that I take part in as many different harvests and winemaking events, as well as tasting experiences as I possibly can. I find that it enhances my palate and knowledge in my efforts to educate myself and let's not forget the fun part – I also get to know the people in the wine industry on a much more personal level.
On my arrival at Graham Beck Winery, I received a warm welcome and just in time for lunch where I was introduced to the entire team – I was joined by two other "apprentices" from abroad who was also there to learn more about the harvest of South African MCC – Morgan, a young winemaker from the Champagne Region in France and Carlos, an aspiring winemaker from Mexico.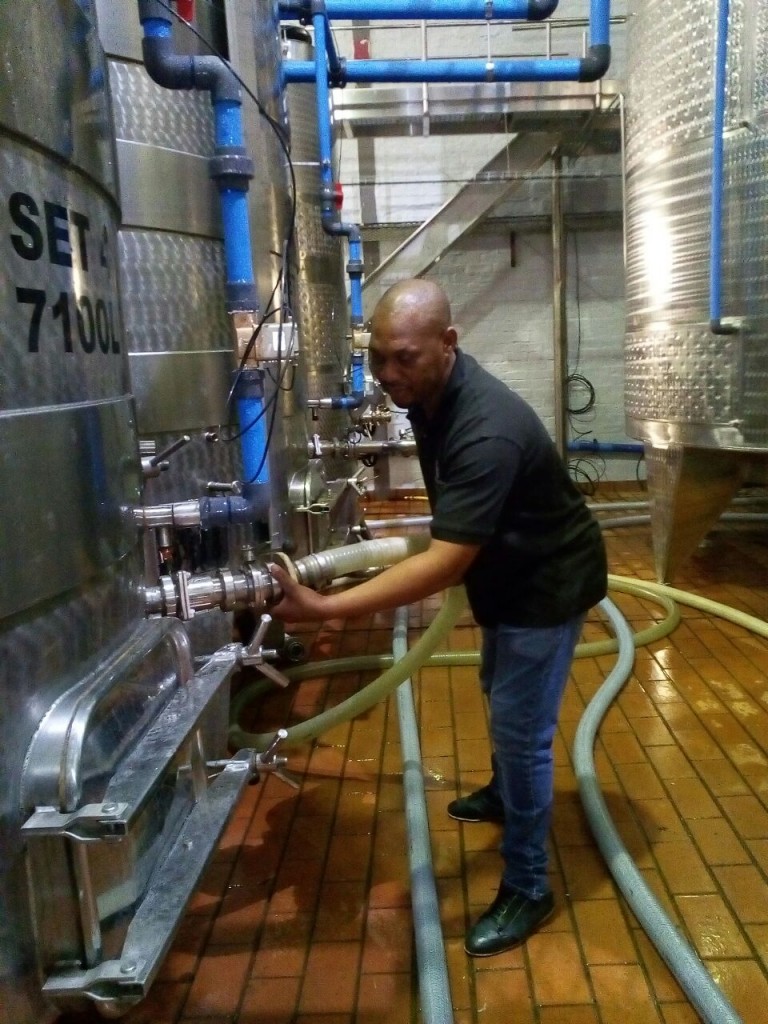 Naturally, I was there for the action and we were immediately put to work - my first task was to rack the 2012 vintage wine from the barrels to the steel tanks, where it would be left to settle before bottling. I worked closely with the two young intern winemakers and learned so much - not only from the whole process but also from them sharing their winemaking experiences. I also learned how the barrels are washed and prepared before being used for the next harvest, which is one of many questions you always have but never get an answer to – well, now I know! It was amazing to be a part of the extremely passionate cellar team who was always willing to share everything that they have learned in the past with me.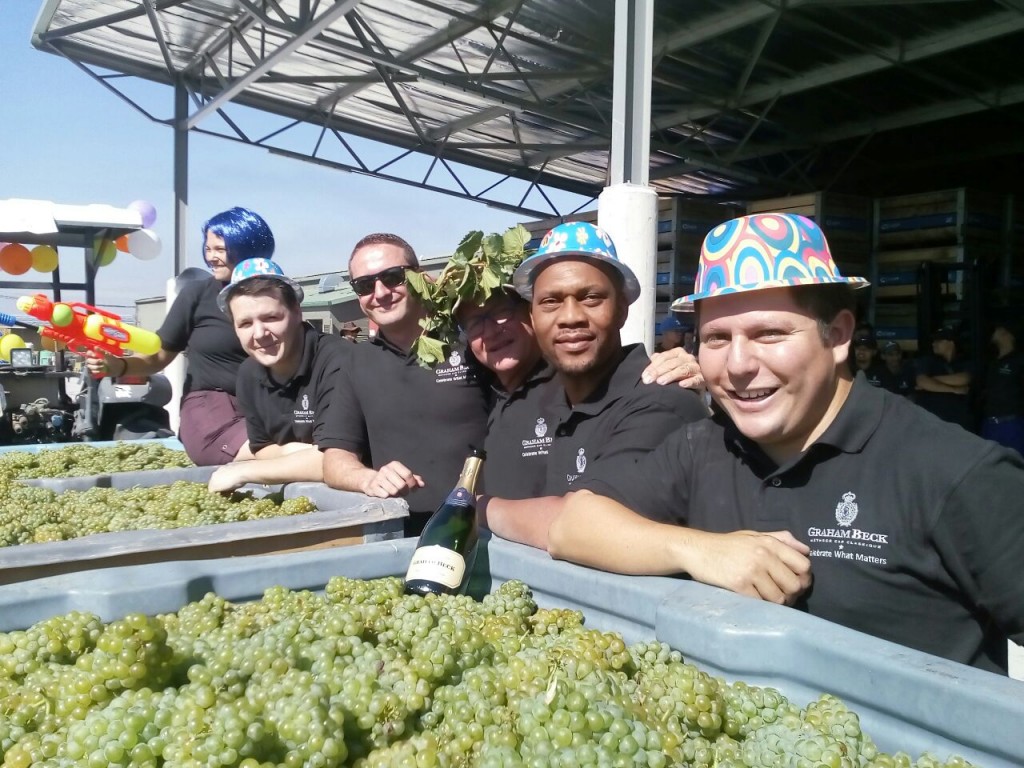 The next day was the first day of receiving the grapes from Graham Beck's vineyards in Franschhoek. It was amazing to see how passionate and happy the staff were during the process of receiving and sorting the grapes – they were dancing and joking around despite the incredibly high temperature (The Cape was experiencing a terrible heat wave at the time).
As tradition dictates, we had a parade upon receiving the very first grapes in the cellar, with singing, dancing and a prayer of thanks offered by the farm manager. After all was done and taken care of, the newly harvested grapes safely in the cellar, and just to lessen the thirst, Pieter Ferreira popped a bottle of their favourite MCC in a toast to thank us all for our hard work.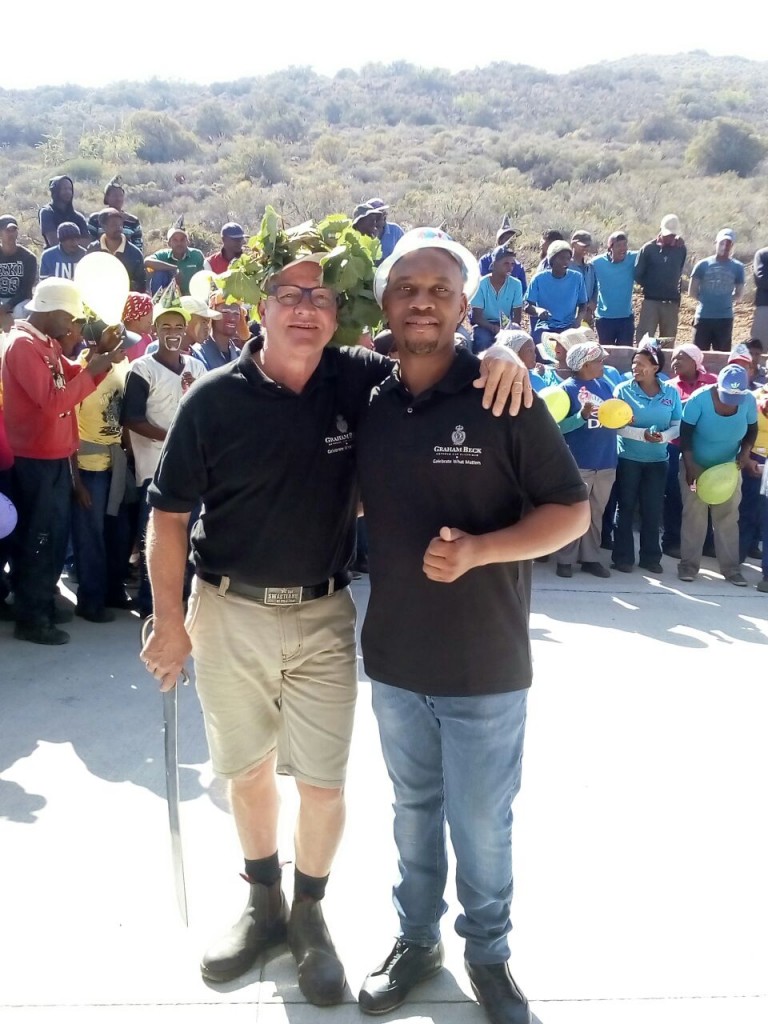 I am proud to say that I have learned so much about how Graham Beck's MCC is made, thanks to the incredible team at the Graham Beck Winery. When someone now talks about the wine being kept on the lees, the processes, types of yeasts to be used, temperature control and how to manage sugar levels, it makes so much more sense.
I would like to take this opportunity to thank my team at Restaurant Mosaic who afforded me this opportunity and the Graham Beck Winery for making me a part of this wonderful experience!
Santé
Moses Magwaza