VEGA-SICILIA: Spain's "1st Growth"- 'Evolution not revolution'
To lovers of fine wines, Vega-Sicilia needs little introduction, being by far the most prestigious wine estate in Spain. For decades Vega-Sicilia has held onto traditions forgotten by many while joining hands in global ventures, earning an almost mythical reputation for quality and rarity. Vines were first planted on Vega-Sicilia in 1864, near the town of Valbuena in the Duero Valley and has been in the possession of the Álvarez family since 1982.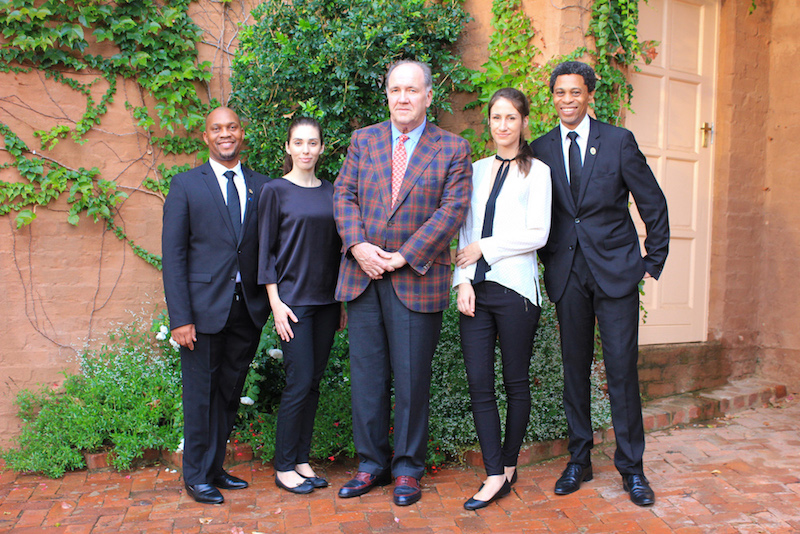 Restaurant Mosaic was incredibly honoured to host Pablo Álvarez, CEO of this world-renowned estate, on Wednesday, 21 February 2018, for an intimate wine tasting event, showcasing their heritage and their different terroirs to just twenty of our guests.
Since taking control of the winery, Pablo Álvarez has renovated the facilities and restored all the vineyards. Pablo does not believe in increasing the acreage of vineyards to meet demand – he explains that not all of the soils are suited to producing wines of distinction and this is not a risk that he is willing to take. Instead, he has successfully created four new wineries from different terroirs, keeping in mind the philosophy of producing high-quality wines with a distinct sense of place:


Bodegas Alión (Ribera del Duero, 1992)


Oremus (Hungary, 1993)


Bodegas Pintia (Toro, 1997)


Macán (Rioja, 2009) (a collaboration with the Rothschild family from Bordeaux)


Vega-Sicilia now produces a range of three wines:
Único: Vega-Sicilia's flagship wine, this is a Gran Reserva, produced only in the best vintages. No wines are made in less than stellar vintages, therefore no Único was produced in 1992, 1993, 1997 and 2001.
Valbuena 5: Vega-Sicilia's "second wine", is made from younger vines and is traditionally aged for a period of five years, between wood and bottle.
Reserva Especial: Vega-Sicilia's tribute to the customs and traditions of the old Spanish wineries, this is a blend of the top vintages, and is traditionally aged for 10 years before release.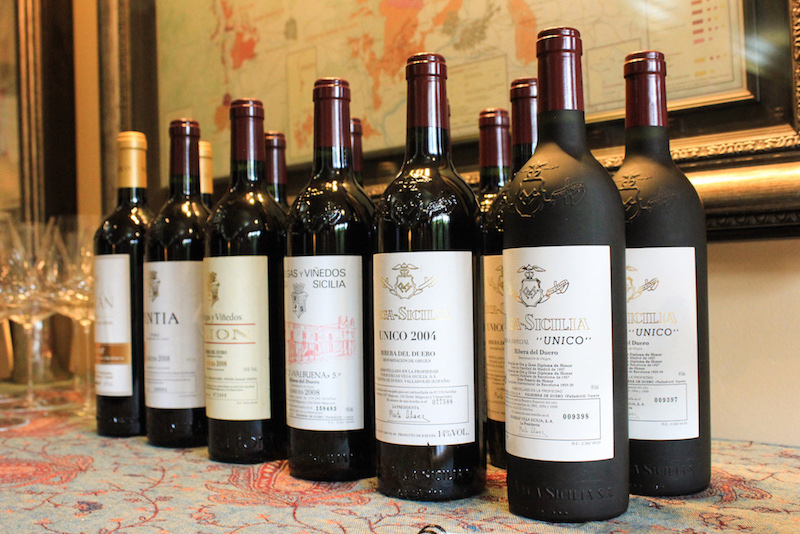 We had the rare opportunity to taste the full range of wines produced by Vega-Sicilia and its associated wineries and to start the evening, guests were welcomed with a glass of the Oremus Tokaji Mandolás 2015, a dry white wine made from 100% Furmint. The wine displayed notes of sweet pears, roasted apples and citrus with lovely fruity flavours on the palate, balanced with good acidity and lingering, rich nuances of apricot in the finish.
After a short introduction by our Cellar Master and Derek Kilpin from Great Domaines, Pablo started the tasting by explaining a little more of the history and philosophy behind their winemaking, thereby setting the context for their wines. He explained that both Vega-Sicilia and Alión are situated at an altitude of 800m above sea level in the Ribera del Duero region with its harsh continental climate that presents a challenge for the late ripening of the Tempranillo grape – because the harvest seasons in the Ribera del Duero are some of the latest in the world they regularly fall victim to devastating frosts and below freezing temperatures. Despite being located so closely in the same region and terroir, Alión was created to provide a modern expression of Ribera del Duero, in direct contrast to the more traditional winemaking processes practised at Vega-Sicilia.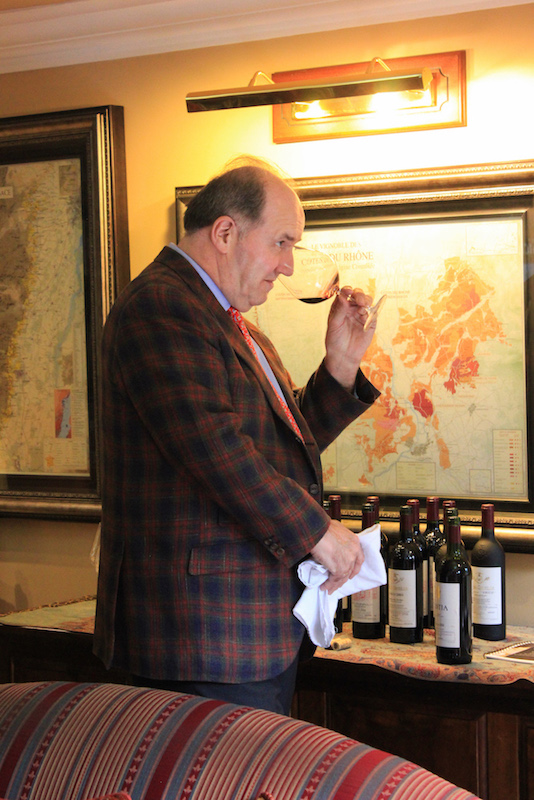 As a further part of his vision to expand the legacy set by Vega-Sicilia, Pablo set himself an ambitious challenge when he started purchasing vineyards in Toro in 1997. This region was well-known for wines of great character, but little finesse. For 4 years they perfected their style in secret, before finally releasing the 2001 under the name Bodegas Pintia. Shortly after that, born from a meeting between Pablo Álvarez and Benjamin de Rothschild in 2003, a unique partnership was established. The ambitious venture was christened BR&VS and is based in Rioja. After some years to find and buy the right vineyards, amidst much secrecy, they started to produce two wines; in the classic style of Bordeaux, there is a 'Grand Vin' (Macán) and a 'Second Wine' (Macán Clásico).
The first wine tasted was from this latest venture.
Macán Rioja 2013 was sweet and focused on the palate, offering juicy cherry and blackberry flavours. Still a bit youthful and compact, the wine showed lingering mocha and cherry pie notes in the finish.
The next 3 wines were all from the heralded 2008 vintage and are made from Tempranillo hailing from 3 different wineries, showcasing the differences in terroir as well as their unique winemaking techniques.
Bodegas Pintia 2008, from vineyards located further along the Duero river in the dryer, hotter Toro region, is rich and intense with black fruit aromas and earthy notes. Continuing in the tradition of Pintia, it is powerful and concentrated with firm underlying tannins. Plush, modern and with a lingering finish.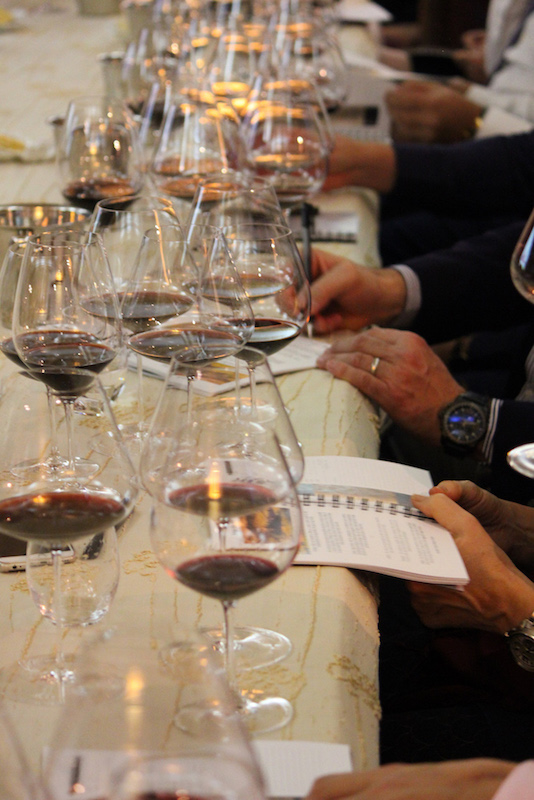 Bodegas Alión 2008 unveiled its aromas with an intensity that is not characteristic in the wines from Ribera del Duero, showing hints of roasted wood and concentrated black fruits. It is a strong, full-bodied wine with a truly suggestive range of flavours.
Vega-Sicilia Valbuena 5 2008 is sexy with oak-spiced aromas of dark berry preserves, pipe tobacco, liquorice and vanilla. The palate is lush with a myriad of flavours exploding in the mouth – blueberry, cherry-vanilla, Indian spice and bitter chocolate are all present in the lingering, sweet finish.
The last two wines for the evening was the two crown jewels of Vega-Sicilia:


Único Gran Reserva 2004


Único Reserva Especial 'Venta'


The excitement around the table was palpable and everyone was in 100% agreement that there is no disputing the quality of these two wines – it was simply an out-of-this-world experience...
Pablo Álvarez described the 2004 vintage of the Único Gran Reserva as a textbook vintage with perfect temperatures and rain just when it was needed, making for ideal conditions to produce their flagship wine. With complex notes of tobacco, cedar wood and blackberries, it has a great balance of power and elegance with a perfect ripeness. On the palate flavours of baked berry fruits, herbs and spices and cocoa combine in an amazingly complete, exemplary wine that has just now entered its prime.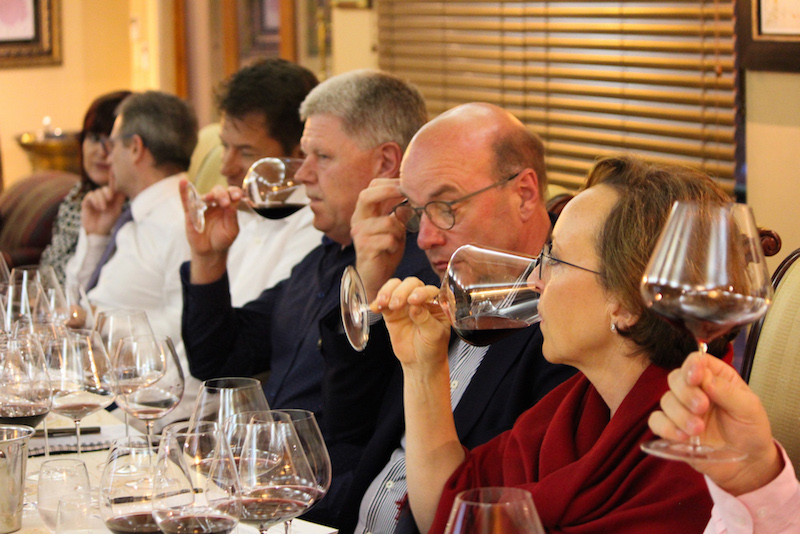 The Único Reserva Especial 'Venta', bottled and released in 2012, is a blend of the 1991, 1994 and 1999 vintages and has aromas reminiscent of the regular Único, with some herbaceous, spicy and earthy notes, following through to a medium-bodied palate with a lively acidity adding to the wine's precision. Perfection in a glass…
After the tasting, Chef Chantel treated everyone to an exquisite 10-course dinner, served in the tasteful and intimate Exhibition Room of the Orient, with guests sharing in this 'hedonistic' feast around the table. The Cochon de Lait was by far the favourite dish served and was a perfect pairing with the Vega-Sicilia Único Gran Reserva 2002 – so much so that couples were competing for the last pieces of Chantel's decadent suckling pig…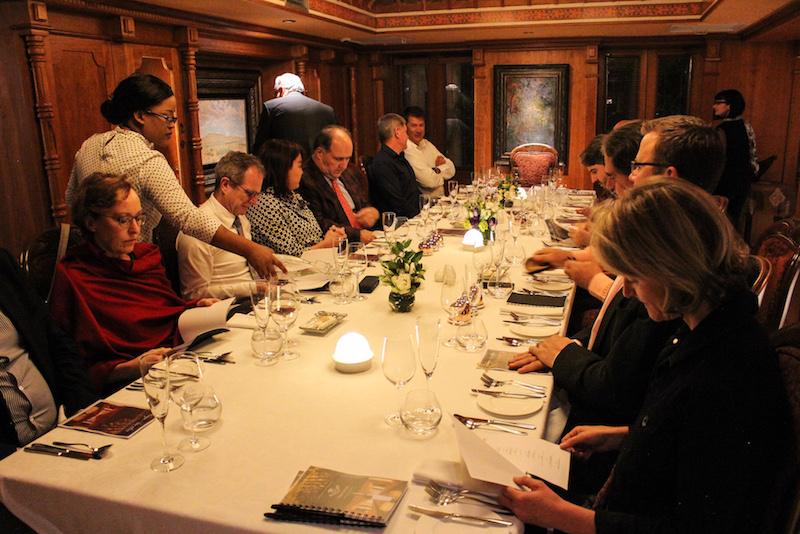 The evening rounded off on a sweet note with a surprise serving by our Cellar Master of the Oremus Eszencia 2002 – liquid gold and the most coveted of all the sweet wines in Hungary.
It truly was an evening that will be remembered and rehashed on special occasions, where you can sit in front of the fireplace and reminiscent about when you enjoyed a glass of Vega-Sicilia Único in the presence of Pablo Álvarez, the man that has been the driving force behind this legendary estate!
Santé!
Taryn Nortjé - Sommelier