Lanson - Champagne that feeds the soul…
Restaurant Mosaic had great fun hosting an evening with one of the first Champagne Houses to ever exist, tasting some of the illustrious champagnes from the historic Champagne Lanson, presented by Emmanuel Gantet, during a private and intimate tasting event on Wednesday, 18 April 2018.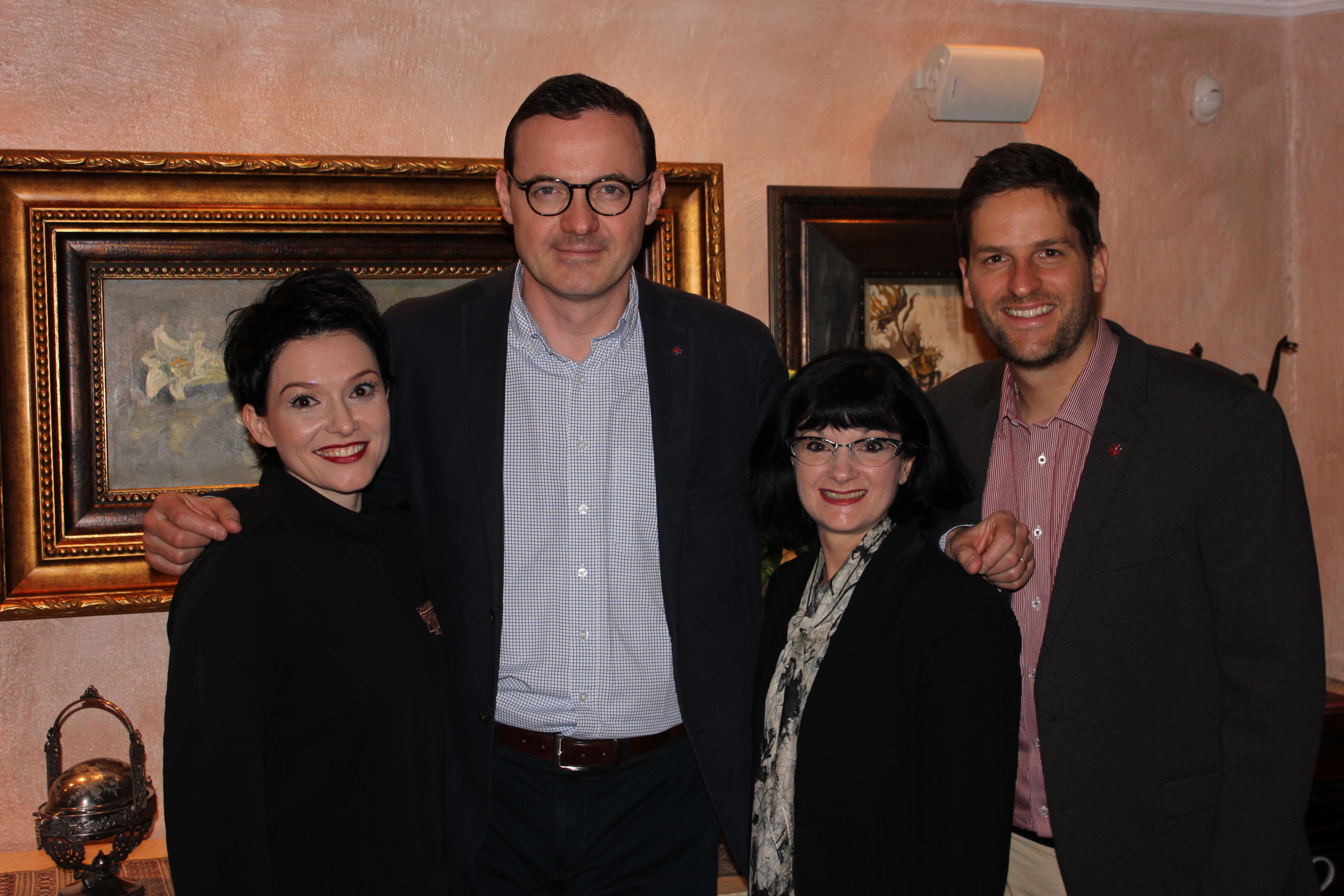 Founded in 1760, The House of Lanson was passed down the generations, garnering great fame in Great Britain during the early 1900's. Lanson became the official supplier to the British court and Henri Marie Lanson was awarded the title of "Purveyor of Champagne to Her Majesty" by Queen Victoria. Etienne Lanson took over in 1967 and was joined by winemaker extraordinaire Jean-Paul Gandon, who was at the helm for over 30 years. Current winemaker Hervé Dantan took over from Jean-Paul in 2015.
It was a treat to have such a distinguished line-up of champagnes at our fingertips... The welcome drink served to guests on their arrival was the delicate Rosé Label, Brut Rosé with aromas of roses and red berries. Tender and well-rounded with a harmonious balance and fresh notes of red fruits and rose petals. The perfect start to a highly anticipated evening…
Emmanuel presented the first champagne, the Clos Lanson 2006. This last remaining walled vineyard in the centre of Reims, has been the crown jewel of Lanson's holdings since 1976 – the 2006 Clos Lanson marked the first single vineyard release. Aged for a minimum of 7 years it showed aromas of ripe fruit, intertwined with notes of butter, vanilla and hazelnut. The palate was rich, with concentrated flavours of toast and biscuits, leading to a fresh finish with an impressive length.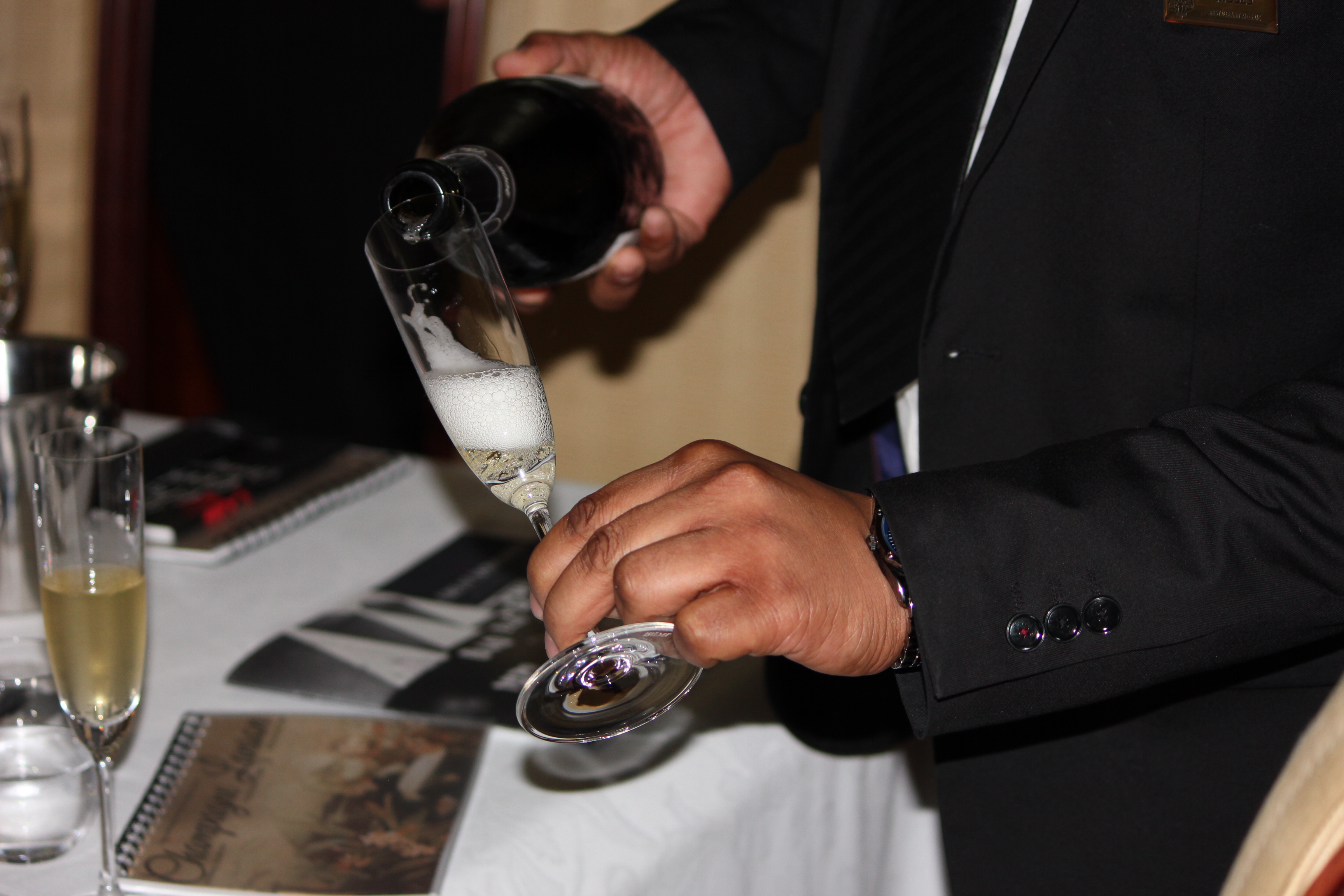 Next was the Noble Cuvée Brut Millésimé 2000, from only Grand Cru vineyards and aged for a minimum of 5 years. Only 10 vintages of this cuvée were selected in the last 30 years, making it a rare treat for our guests. With aromas of fresh pear, white fruits and floral, honey notes that is enriched with flavours of baked apples and cinnamon, the taste was heightened by a slight touch of minerality in the finish.
Another star in the line-up was the Extra Age, specially created by the previous winemaker Jean-Paul Gandon to celebrate Champagne Lanson's 250th anniversary. A blend of three exceptional vintages from Grand and Premier Cru vineyards, the Extra Age showed amazing aromas of fig, pear and honey combined with complex notes of brioche, leading to a full-bodied palate, with incredible freshness.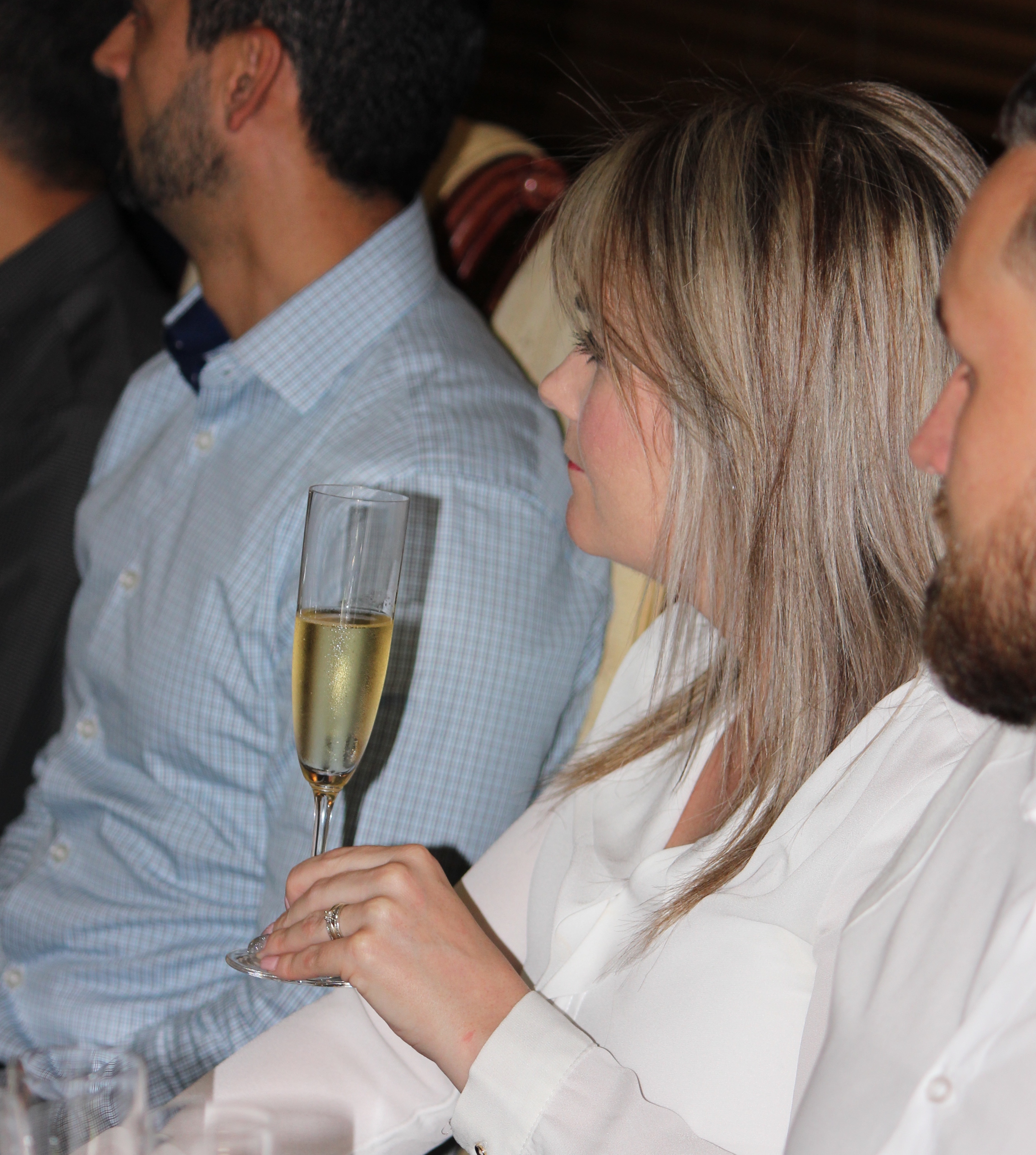 To finish the formal tasting, Emmanuel ended with three vintages from their famous Gold Label range, the 2008, 1996 and finally the 1988. With the release of the 2008 Gold Label, Champagne Lanson marked 100 years of vintage Champagne. A delicate, champagne with a complex nose that revealed aromas of candied citrus fruit combined with notes of marzipan and honeyed notes. Dense and fresh with ripe fruits balanced with chalky notes and a fresh The 1996 vintage was widely called one of the greatest of the 20th century. Fresh citrus and red stone fruit scents on the nose gave way to a beautiful acidity that integrated into a medley of mature smoky flavours. Simply a stunner… Lastly, the 1988 Gold Label was the proof that there are incredible ageing potential in these fresh, fruity champagnes. Beautiful aromas of ripe, candied fruit such as apricots, figs and raisins had developed on the nose with age and the palate showed honeyed flavours with a sprinkle of spice that was absolutely divine!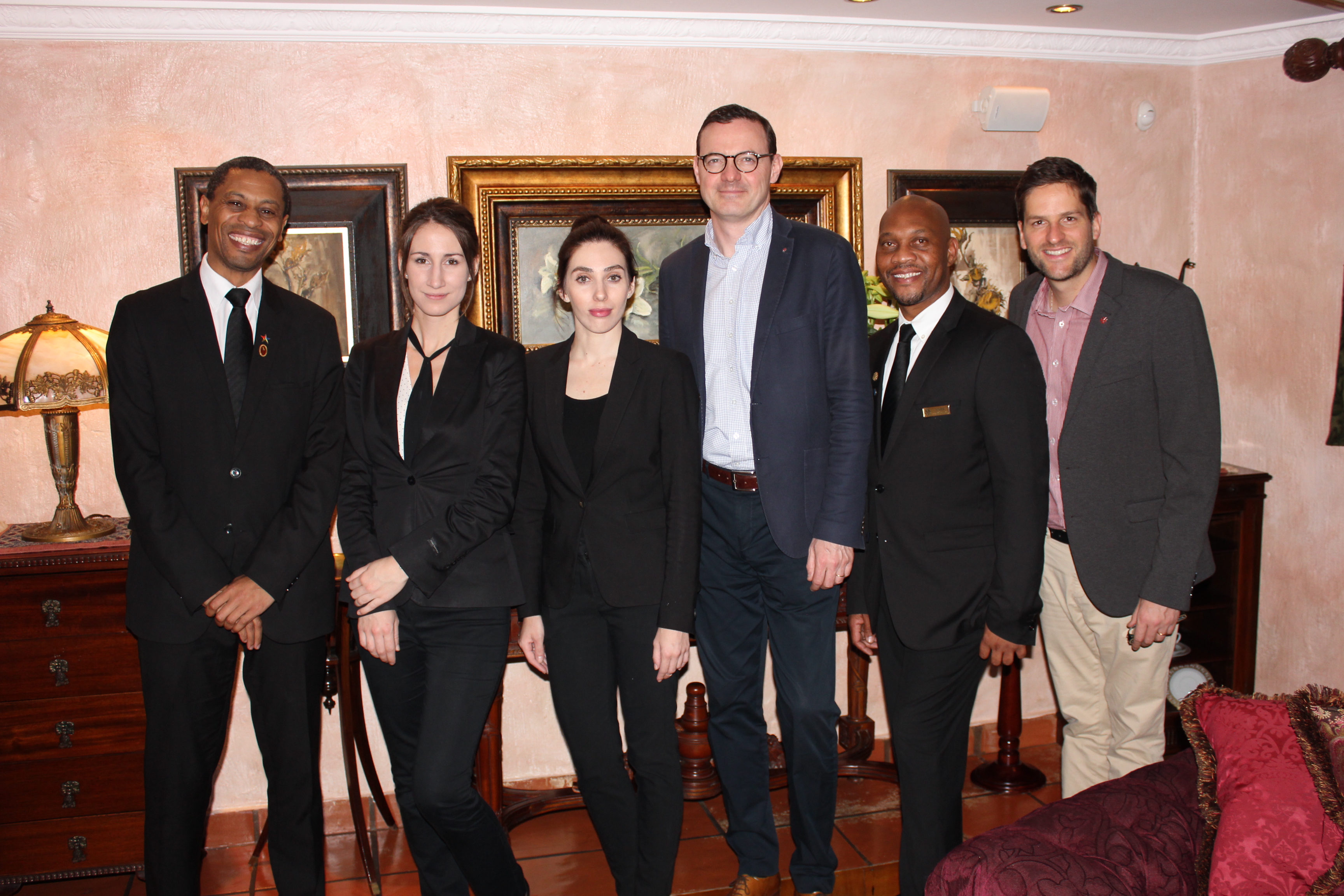 It was an evening that we will treasure forever, with some of the most decadent, fresh champagnes we have ever tasted, presented by an elegant, soft-spoken man that embodied the unique style and vision of this incredible Champagne House. Finesse, elegance and sophistication… this is what The House of Lanson represents…
Thank you to Emmanuel for presenting Lanson Champagnes to our guests. They thoroughly enjoyed the evening !
Santé!