Spioenkop Wines – Koen is back at Mosaic …
Koen Roose is a former Sommelier and Ex-Engineer and freely admits to being crazy… But as the winemaker of Spioenkop Wines in Elgin, this is an attribute that has come in handy.
Since acquiring the farm back in 2005, Koen has repeatedly pushed the envelope of what is expected, taking his wines and reputation to even greater heights with each new challenge he faced and conquered. He famously uses his unique "Spioenkop-style" and while staying true to the Elgin terroir, he continuously experiments with different cultivars and blends to create wines with character.
As an old friend of Restaurant Mosaic, the sommelier team was over the moon to have Koen back in our tasting room with his newest releases. We thoroughly enjoyed the wines and even more the winemaker, whose passion and determination is reflected in all of his wines. Here are a few notes on some of our favourite wines:

Sauvignon Blanc 2015
Made with 100% Elgin grapes grown on Spioenkop, this is the wine that most reflects Koen's character.
Colour: The colour is light and clear, with green tinges.
Bouquet: It is clean and fresh on the nose with notes of green apple skin, star fruit, fresh grapefruit and a just a hint of naughty spice.
Palate: Superbly dry on the palate with a touch of citrus, followed by a saltiness with a medium acidity that is well-integrated with good balance, leading to a lingering lime juice finish that leaves you wanting more.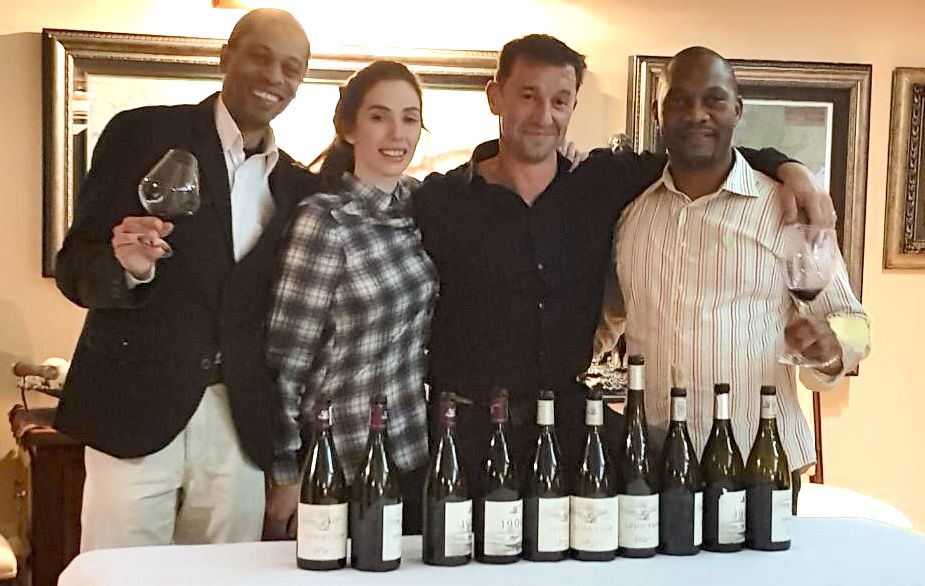 1900 Sauvignon Blanc 2014
In addition to his normal range, the 1900 Sauvignon Blanc is a mix of the best grapes sourced from throughout the Western Cape. The differences between the wines are clearly evident - while the Spioenkop Sauvignon Blanc is fresh and slightly more mineral and elegant, the 1900 Sauvignon Blanc is clear and bright with richer, tropical fruit flavours.
Colour: Pale yellow colour with green hues.
Bouquet: Rich, tropical fruit aromas of nectarine and gooseberries, offset by subtle herbal notes.
Palate: Full-bodied with even more tropical flavours on the palate leading to a lingering fruit finish.
Queen Manthatisi 2016
Koen is also fascinated with South African history and several of his wines are named after prominent women figures that are of great historic significance in some cultures, such as his new blended white wine, aptly named Queen Manthatisi, after the queen of the Batlokwa tribe, who became renowned in the 1820's for her military skills and leadership, feared and respected as a formidable warrior, yielding her favourite weapon - a battle ax.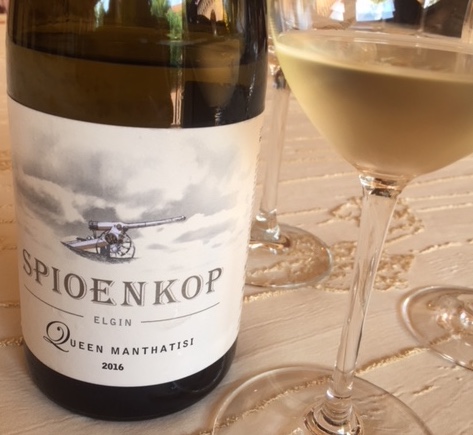 Colour: Clear and bright pale yellow.
Bouquet: A blend of 92% Sauvignon Blanc and 8% Chenin Blanc, this is a beautiful wine, with a very complex nose hinting towards bee wax, tropical fruit and white peaches with floral notes of lemon blossom.
Palate: The full-bodied palate is dry with a medium acidity and intense flavours of lime, lemon and nectarines with a finish that is never-ending.
Sarah Raal Chenin Blanc 2017
With this unwooded Chenin Blanc, Koen pays homage to the Anglo Boer War and especially the role women played in that war. Sarah Raal was a prisoner held at a concentration camp in Springfontein until her escape, when she joined her brothers on commando and took part in a number of guerrilla engagements, displaying considerable bravery. "I wanted a Chenin that has a chalky mouth, a limey texture that is not bold and tropical. I want to taste Elgin in the wine; that crispy minerality that is built on natural acidity from the grape itself. A style that is so sensual that it is a perfect match for fine dining." says Koen.
Colour: Pale yellow, clear and bright.
Bouquet: This second release of the Sarah Raal Chenin Blanc is a charming wine with aromas of desiccated lemon and quince on the nose.
Palate: Flavours of poached spiced white pear and peaches on the palate with a touch of cinnamon spice in the finish.
Johanna Brandt Chenin Blanc 2017
Johanna Brandt is another woman from the Anglo Boer War that Koen is paying tribute to with a wooded Chenin Blanc from the slopes of the Spioenkop farm. A petticoat commando lauded as a visionary, prophet, spy and writer with some political influence who organised women to spy on British officers and hid prisoners on the run. "Her vision and mentality fit perfectly with the style of wine that is named after her. She was smart and feminine with a wild side and that's the style of wine I want to make with this wine. Her surname means 'fire' in English and fire brings me back to the toasting of barrels, so it helps wine lovers to remember the difference between the two women (wooded and unwooded)." says Koen.
Colour: Lovely pale yellow in the glass.
Nose: This second release is grown up and sophisticated. It has a slightly buttery maple nose that entices the soul.
Palate: This wine has a firm acidity that forms the backbone of a pure and focused palate. Simply gorgeous.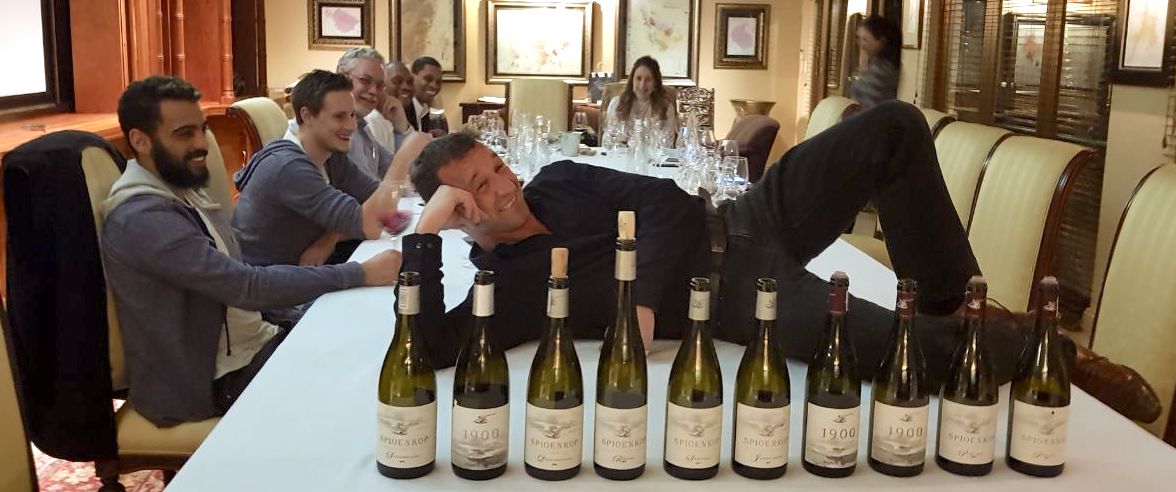 There are many more exciting wines in the Spioenkop portfolio, including his award-winning Riesling which never disappoints, as well as his well-known Spioenkop Pinotage from all Elgin grapes, a robust 1900 Pinotage and an elegant Pinot Noir.
As always it was a pleasure to have Koen at Mosaic and guests can be sure to look forward to seeing more of his wines on our wine list!
Santé!
The Sommelier Team