A Celebration of Sauvignon Blanc …
I was happy to be invited to represent Restaurant Mosaic at the Klein Constantia Estate, focused on benchmark Sauvignon Blanc's produced around the world as well as a vertical of the previous four vintages of Metis presented by Pascal Jolivet's son Clement Jolivet.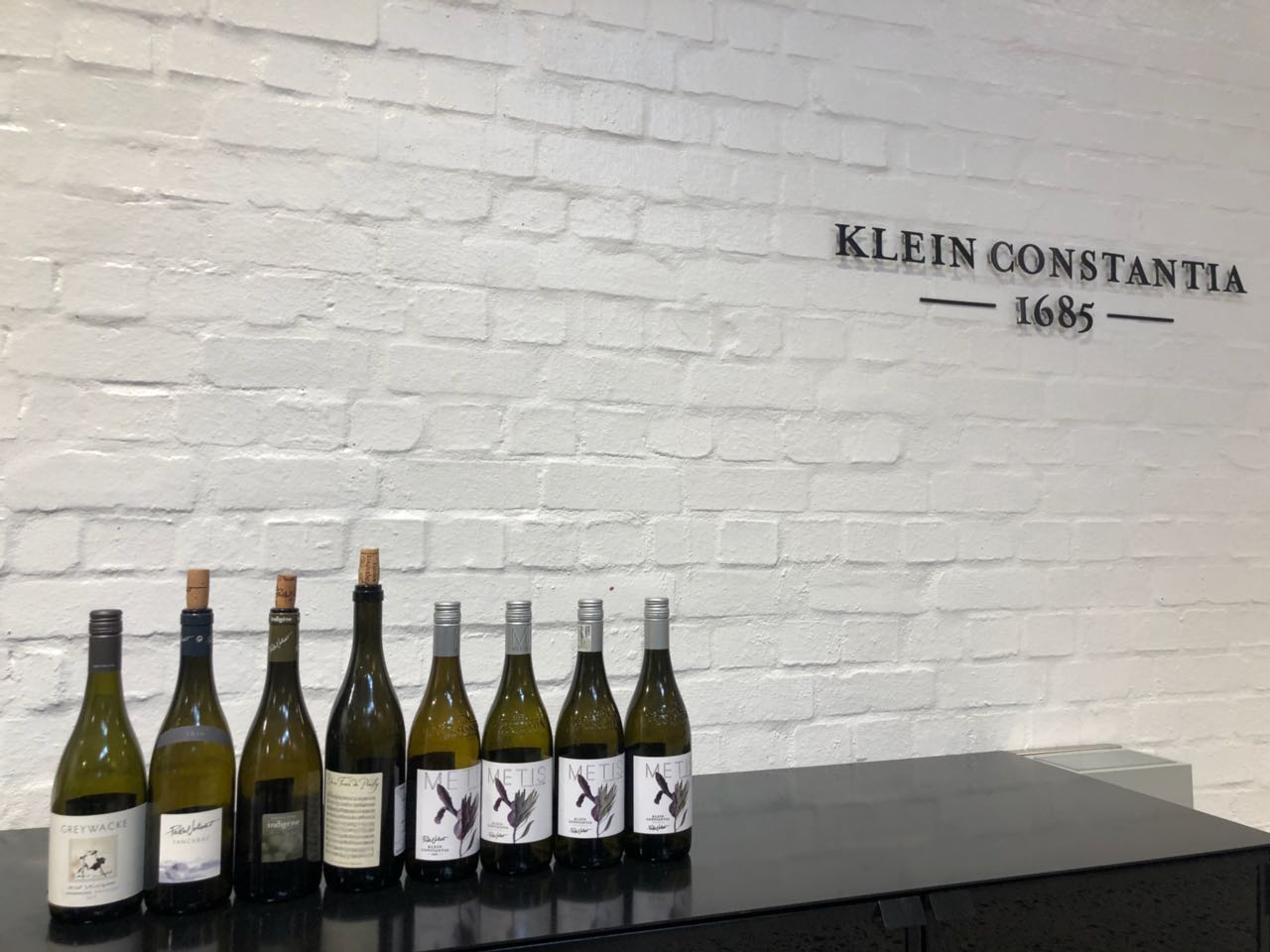 Matthew Day (winemaker at Klein Constantia) worked a harvest at Domaine Pascal Jolivet in Sancerre in 2012, and Jean Luc (winemaker at Pascal Jolivet) subsequently joined Matt at Klein Constantia for a harvest the following year - and so Metis was born ... This exciting venture brought together two incredibly talented winemakers to produce wines of extraordinary freshness and purity.

Matthew and his team are passionate about crafting serious, focused and food friendly Sauvignon Blanc's. He explains that their work in the cellar focuses on highlighting their specific terroirs on Klein Constantia and representing them in a bottle.
Clement Jolivet is a chip off the old block, charming and charismatic. He worked in the cellar during the 2018 harvest at Klein Constantia and is now involved with the marketing of Metis locally and internationally. He explains that Metis is a true expression of the Klein Constantia terroir, achieved by following the minimalistic approach of winemaking at his Sancerre Estate, Domaine Pascal Jolivet. Natural fermentation is a very important principle of minimalistic winemaking, producing complex wines with great expression.
We were invited for a tutored tasting of eight wines where some of the outstanding examples were: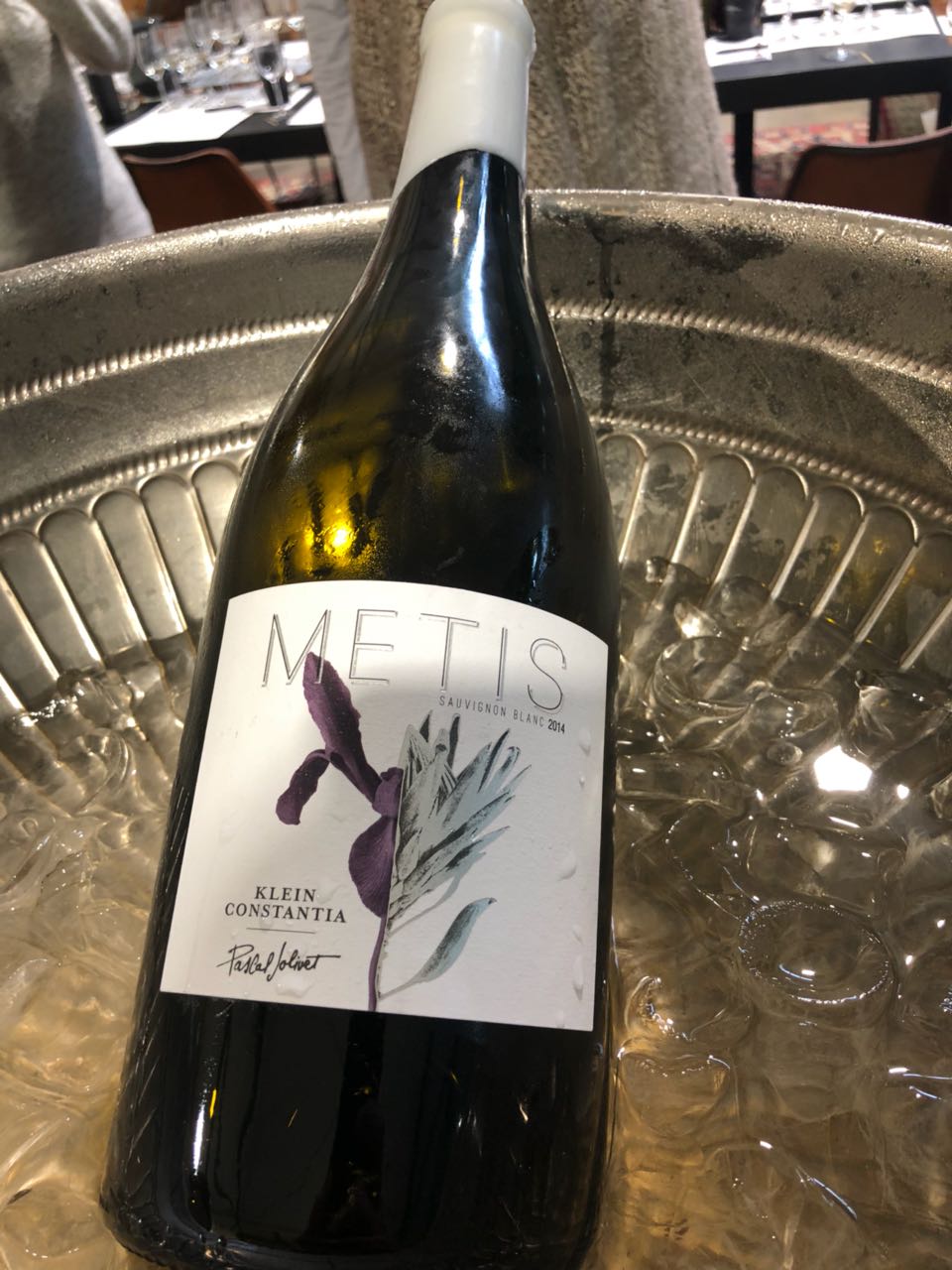 Metis 2016
100% Sauvignon Blanc
Colour: Light pale straw.
Nose: Delicate perfumed notes of citrus and lemongrass on the nose.
Palate: Flavours of apple skin and lime zest with a dazzling acidity. A fresh, mineral yet expressive Sauvignon Blanc. This is the first vintage that has been introduced to some oak treatment, giving the wine a rounder mouthfeel and good weight on the mid-palate. 10% of the wine has been aged in 500L oak barrels for 11 months. The Granite soils really talk in this wine, giving the wine that extra dimension and pithy phenolic finish.
Glass: Riedel Vinum Sauvignon Blanc
Score: 95/100
Pascal Jolivet Sancerre Blanc 2016
100% Sauvignon Blanc
Colour: Bright silvery straw with green tints.
Nose: Elderflower and orange blossom notes with subtle white pepper tickle your nose.
Palate: Tangy gooseberry, elderflower cordial, lemon and white grapefruit with a touch of wet stone minerality.
Glass: Riedel Vinum Sauvignon Blanc
Score: 92/100
Pascal Jolivet Pouilly Fumé "Indigène" - Pascal Jolivet Sauvignon Blanc 2016
100% Sauvignon Blanc
Colour: Shimmering straw.
Nose: Delicate white floral notes laced with hints of flint.
Palate: A blend from different vineyards in Pouilly Fumé. A dazzling salinity, crisp sliced apple and green plum notes on the palate. This wine is precise and concentrated.
Glass: Riedel Vinum Sauvignon Blanc
Score: 95 pts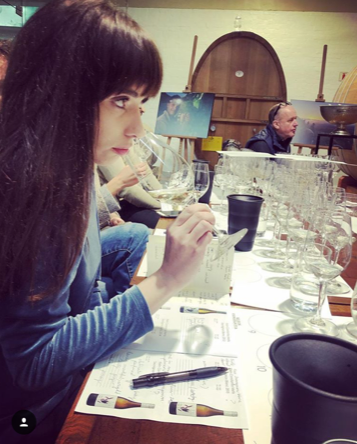 As a young sommelier, I am always excited to be a part of tastings such as these, continuously learning and growing ... Thank you to Klein Constantia and Restaurant Mosaic for making my dreams come true!
Santé!
Taryn