Kaapzicht Estate: 3rd & 4th Generation winemakers unite for a magical evening at Mosaic
Guests were treated to a magical evening with the 3rd and 4th generation winemakers of Kaapzicht Wine Estate, Danie Steytler Snr. And Danie Steytler Jnr. this past Friday, 1 June 2018. It was made even more special by the revelation from the two Danie's that this was the very first time ever that father and son presented a tasting of their wines together as a team!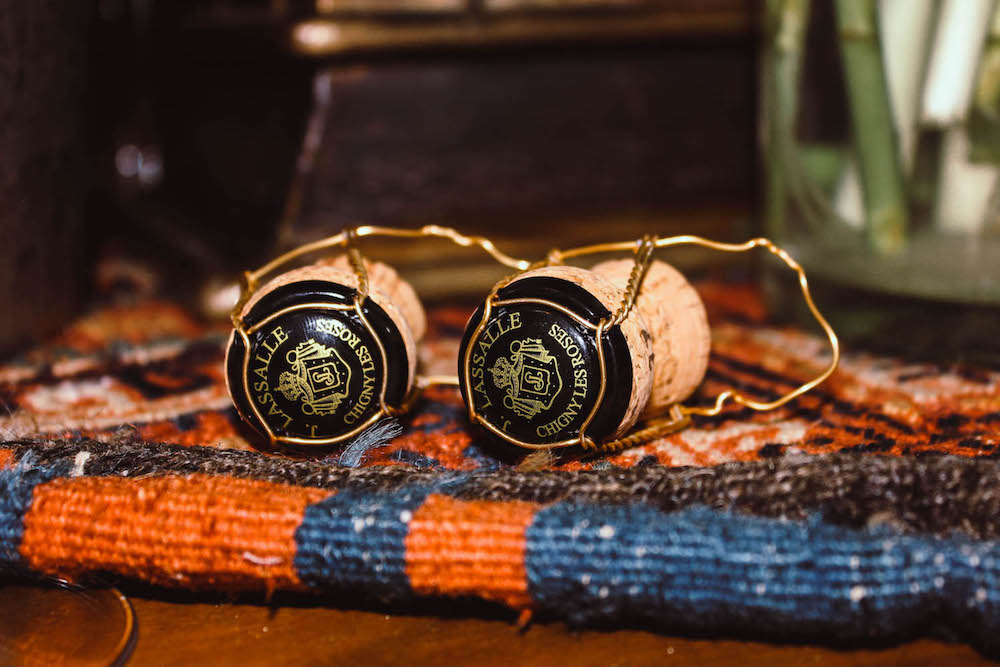 The winemakers were introduced to our guests in the hotel foyer while enjoying a glass of champagne from J. Lassalle. The Cuvée Préférence Brut Premier Cru is a blend of Chardonnay, Pinot Noir and Pinot Meunier from all Premier Cru vineyards in Montagne-de-Reims. It has an air of integrated complexity that is really delicate and detailed, folded together with a bright set of citrus aromas with notes of grilled nuts and crushed rocks delivering stone fruit flavours on the palate that are threaded together with a bright acidity, which is harmoniously balanced.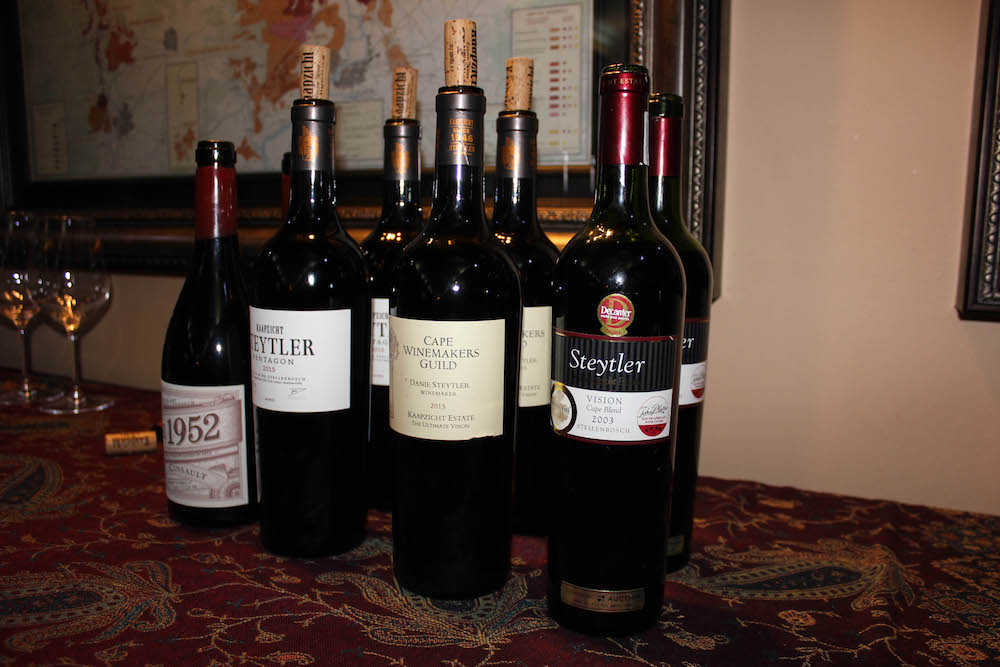 During the pre-dinner tasting Danie Snr. started the proceedings with a quick introduction to the history of Kaapzicht Wine Estate. It was a revelation to realize how far they have come from their humble beginnings, working with "primitive" cooling systems constructed from a makeshift stick-and-water construction in the early 1970's to spraying the vineyards by helicopter to save their grapes when many farms lost most to all of their crops from a mildew outbreak in the early 1990's. One thing was abundantly clear... this is not a family that surrenders when the going gets tough, they simply close ranks and walk out the other side stronger than before...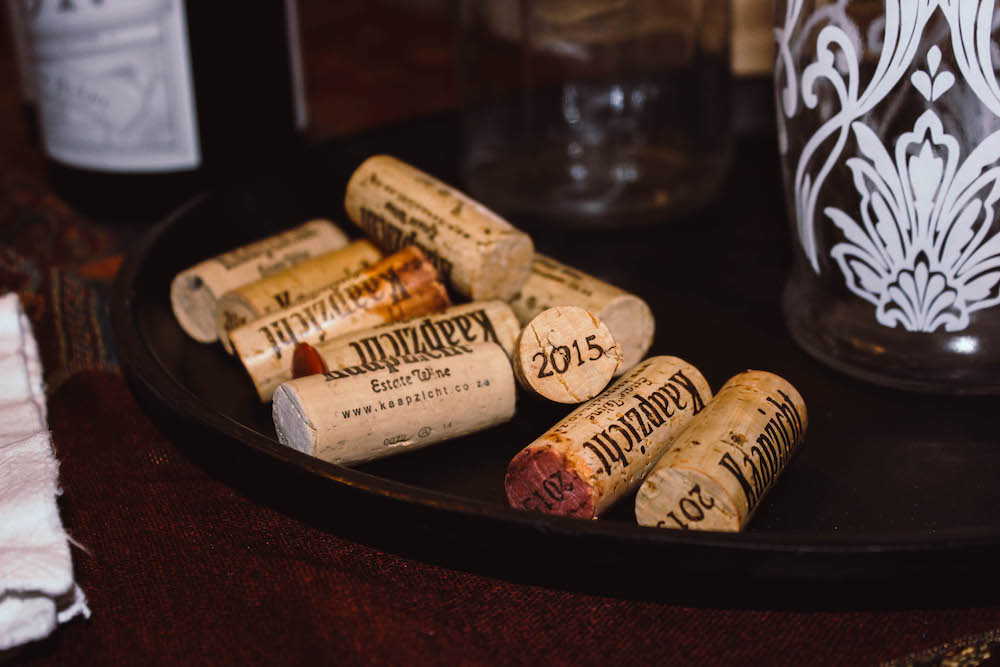 Danie Jnr. introduced the first flight, a comparison of two vintages of bush vine Chenin Blanc from the second oldest Chenin Blanc vineyard in South Africa planted by his grandfather - the magnificent "1947 Chenin Blanc". The 2013 was the very first vintage he made from the vineyard, and Restaurant Mosaic the very first client he sold the wine to! Made in a very hands-off style, adding only very little sulphur before bottling the wine, resulting in a wine made in a slightly oxidative style, almost sherry-like in quality, with creamy notes of limes and peaches - in a word ...haunting. The 2016 vintage was treated a little different, Danie Jnr. stated that he added a little more sulphur to help stabilize the wine before bottling. This wine showed a much more gentle touch with a combination of mineral and oaky notes with flavours of tangerine and sweet spice on the creamy finish.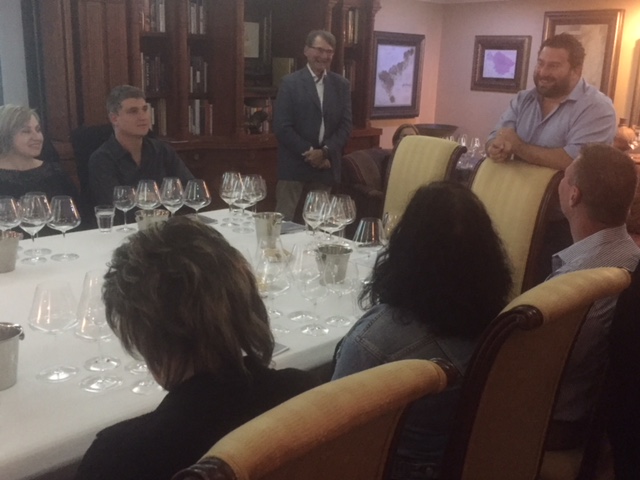 It was clear to see that Danie Jnr. is continuing in the proud tradition established by his father and grandfather, creating concentrated wines with character and excellent age-ability. This was especially evident during the second flight where the two Danie's showcased a wine made specially by Jnr. as a tribute to his father and longtime friend of the family, Dirke Morkel, from an old bush vine Cinsault block planted in 1952. This is the only wine in the Kaapzicht range where the grapes were sourced from a vineyard not owned by the Steytler family and made even more special as Danie Jnr. revealed that this will be the only vintage of this specific block under the Kaapzicht label, never to be repeated.
The second wine is more in line with the traditional wines made on the Estate, the Pentagon 2015 is made from all five noble Bordeaux varieties (hence the name, meaning "five") from a stellar vintage with a minimalistic approach, resulting in a complex and bold wine that will stand the test of time.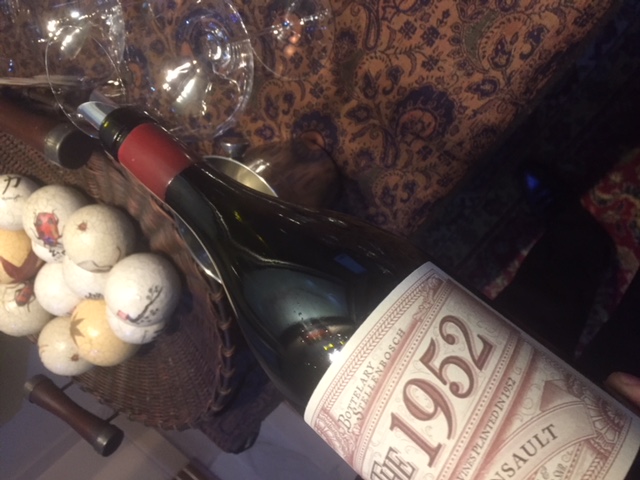 Finally, guests were spoilt with two very special wines: the first is Danie Snr.'s last wine produced as a member of the Cape Winemaker's Guild before he announced his retirement from the Guild in 2017. The CWG Ultimate Vision 2015 is the most expensive wine ever sold on auction in South Africa, tipping the hat to a truly incredible and humble man and the legacy he leaves behind for current and future generations to live up to.
The final wine of the evening was our way of paying our respects to Danie Snr. with a wine made by him in 2003, their flagship Steytler Vision bought on the Nederburg Auction by Mosaic for just such an occasion. Still fresh and fruity after 15 years, this was the perfect example of the dedication and passion the Steytler family pours into their wines...
The evening was concluded with a special five-course dinner from Chantel's current and previous menus, paired with selected wines from the Kaapzicht portfolio. Guests had the opportunity to spend some one-on-one time with both winemakers and their wives, sharing stories and enjoying a gastronomic evening filled with great food and incredible wines.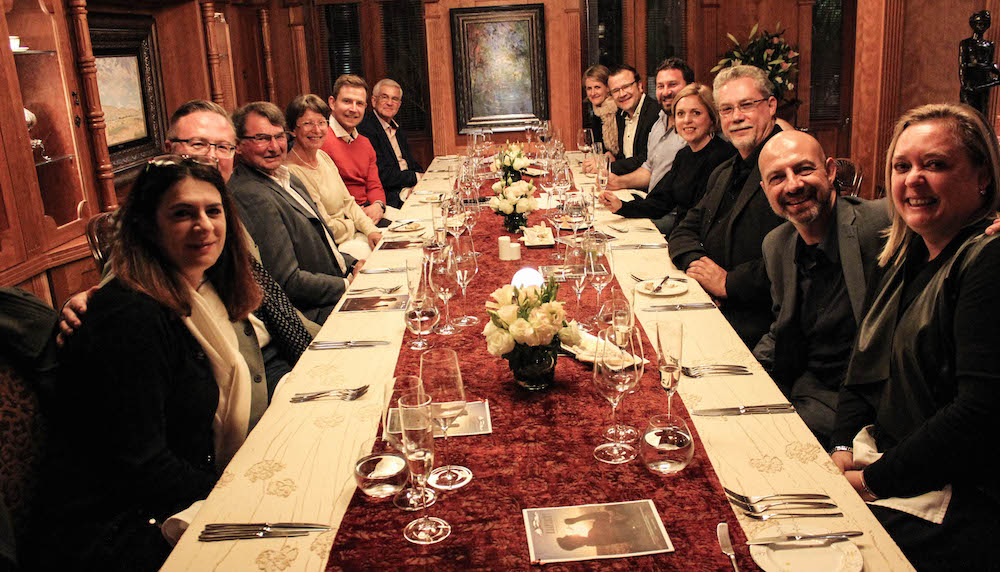 Thank you to both Danie's for making the trip to Gauteng to share these beautiful wines with us!
Santé!
The Sommelier Team