The (Very) Private World of Krug Champagne
Krug as an emblem of absolute excellence in the world of champagne and an icon of unmistakable style. They were voted The World's Most Admired Champagne Brand by Drinks International. Why? Well, they make an average of 450,000 bottles a year, that's under 1% of the world's champagne. Therefore, bottles are cherished, vintages are celebrated and Krug considered above all others.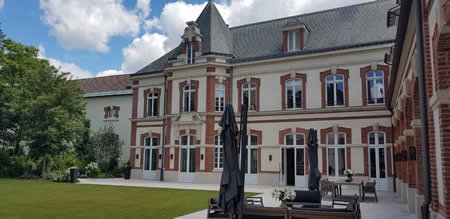 Having the pleasure of meeting Olivier Krug - a sixth generation Krug and the Director of the House of Krug in Reims, is a rare occasion - the visit to the House of Krug being on invitation only. Their focus and passion is obvious - "Krug is all about harmony", says Olivier. "It's a full spectrum of emotions… not big and overpowering, but not small and subtle, either. The objective of Eric Lebel, Krug's cellar master and blending alchemist, is to create a champagne that is harmonious."

The elaboration of each bottle of Krug Grande Cuvee involves a careful selection of the perfect blend, one which often comprises over 120 wines spread over more than ten different vintages. It is the vast diversity of plots forming Champagne's colourful topographical tapestry that inspires Krug to year after year compose a single wine in which the multitude of flavours and aromas lent by terroir are effortlessly expressed.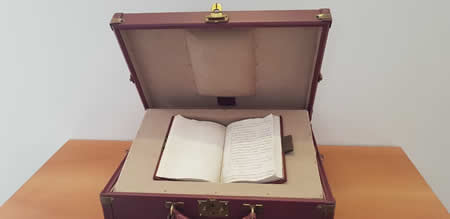 The Krug way demands an attention to detail which, across more than 160 years, has followed every plot, every wine, through every stage of creation… Krug Grande Cuvée is the ultimate champagne – and it bestows a unique pleasure, and what you should be drinking it from is a Joseph glass, a crystal glass whose shape enables the bubbles to reach their optimal expression, allowing the discovery of a bouquet of aromas. This is one of the first things that Krug want you to know, when they start peeling back the layers of decades of privacy and hushed whispers in the cellars of Reims, revealing their secrets to the initiated few.

Krug Grande Cuveé "Edition 160"
Colour: Clear light wheat.
Nose: More fresh than brioche. Fruit driven - limey notes. Leave in the glass and it develops first hints of brioche and buttered toast. Gooseberries, apple and citrus notes abound.
Palate: Fresh and piercing with sharp and pleasant acidity. Bright salty notes on the palate with a long pleasant aftertaste.
Krug 2004 - "Luminous Freshness"
Colour: Bright sunshine yellow.
Nose: Shy still on the nose upon pouring and needs to open up. Shy notes of bread crusts, citrus notes and soft white bread. Developing nutty notes of nougat, honey and fennel.
Palate: unbelievable "luminous freshness" with shy notes of citrus coating the palate in tantalizing fresh minerality filling the mouth. Long, fresh and lingering finish of Golden Delicious apples.
Krug 2003 - "Vivacious Radiance"
Colour: Darker than the vintage 2004, but bright with soft pearlage.
Nose: Soft and ethereal - an emotional experience thinking about the origin from how the champagne was made. Crisp, more lean than the 2004.
Palate: Full and opulent with mouth filling citrus fruit and soft touches of salty aftertaste. Long and persistent with soft notes of lime and buttered toast.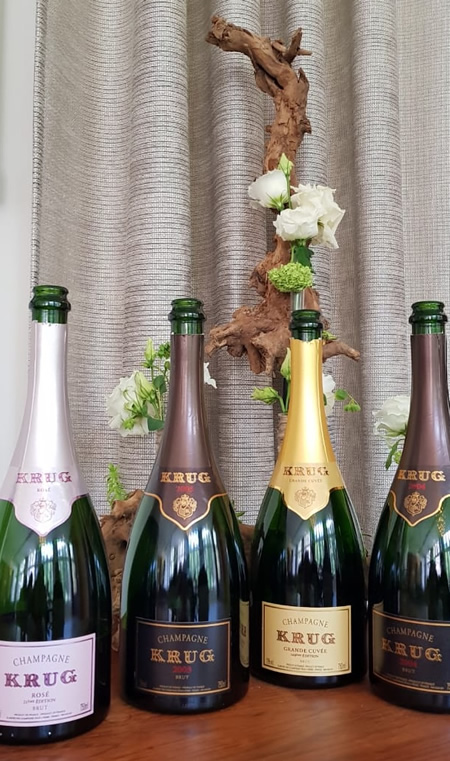 For Krug, the main emphasis has never been vintage Champagnes, but the patient assembling of a superlative cuvée each year, using both new wines and the stocks of reserve wines which have been held in magnums rather than tank.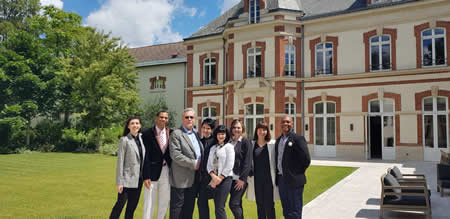 Krug have opened their world to the Sommelier Team from Restaurant Mosaic during our visit to Reims and Champagne in the heart of France, when we ventured deep into the caves, where the delicate and painstaking alchemy of blending takes place - all of which culminates in the glasses we raise to toast life's finer moments, and the champagnes are just as brilliant and delicious as I'd have expected it to be.
Santé
The Cellar Master