Tuesday marked a day that will be remembered by the Mosaic Team for many years to come …

Our Cellar Master, Cobus du Plessis, is known to many for his impeccable taste in all things related to art, literature and … of course … wine. A businessman, art collector, epicurean, travel maven and wine enthusiast of note, Cobus is known to those closest to him as a creative soul with an insatiable passion for the beautiful things in life.

He has been an avid collector of some of the finest wines in the world for more than 30 years, carefully preserving and storing away these beauties, undisturbed, waiting to be rediscovered when they are ready to be enjoyed at the pinnacle of their maturation.

This philosophy has allowed him to collect more than 6000 different wine labels from all over the world, with vintages dating back to the early 1900's.

Recognizing his passion and the impact he has had on the wine industry, not only locally but also on an international scale, importing a myriad of small (farmer-grown) wines from France, Portugal, Hungary and Spain, to name but a few, earning him the well-deserved respect of the wine community, he was nominated to join the prestigious Commanderie de Bordeaux Afrique du Sud, the South African chapter of the Grand Conseil du Vin de Bordeaux.

Established on 24 August 2011, with the induction of thirty South African personalities, and two honorary members, the Commanderie de Bordeaux Afrique du Sud represents a platform and agent for wine education in its broadest sense, instilling the sensible use of wine in the cultural fabric of society, promoting the moderate and responsible social use of wine, identifying with and enhancing wine traditions, and lobbying support for the local wine industry. Members are nominated because of their special interest in the wines of Bordeaux, being wine ambassadors per se within the realms of their respective professions, including winemaking, viticulture, wine trading and marketing, cuisine, business, journalism, academics, banking and various other professions.
Nominated with three other personalities closely associated with the South African, and indeed also the European and specifically the French wine industry, Cobus was generous enough to offer Restaurant Mosaic at The Orient as the venue for an intimate Bordeaux wine tasting for members of the Commanderie and the induction ceremony of all four nominees as Commandeurs de Bordeaux.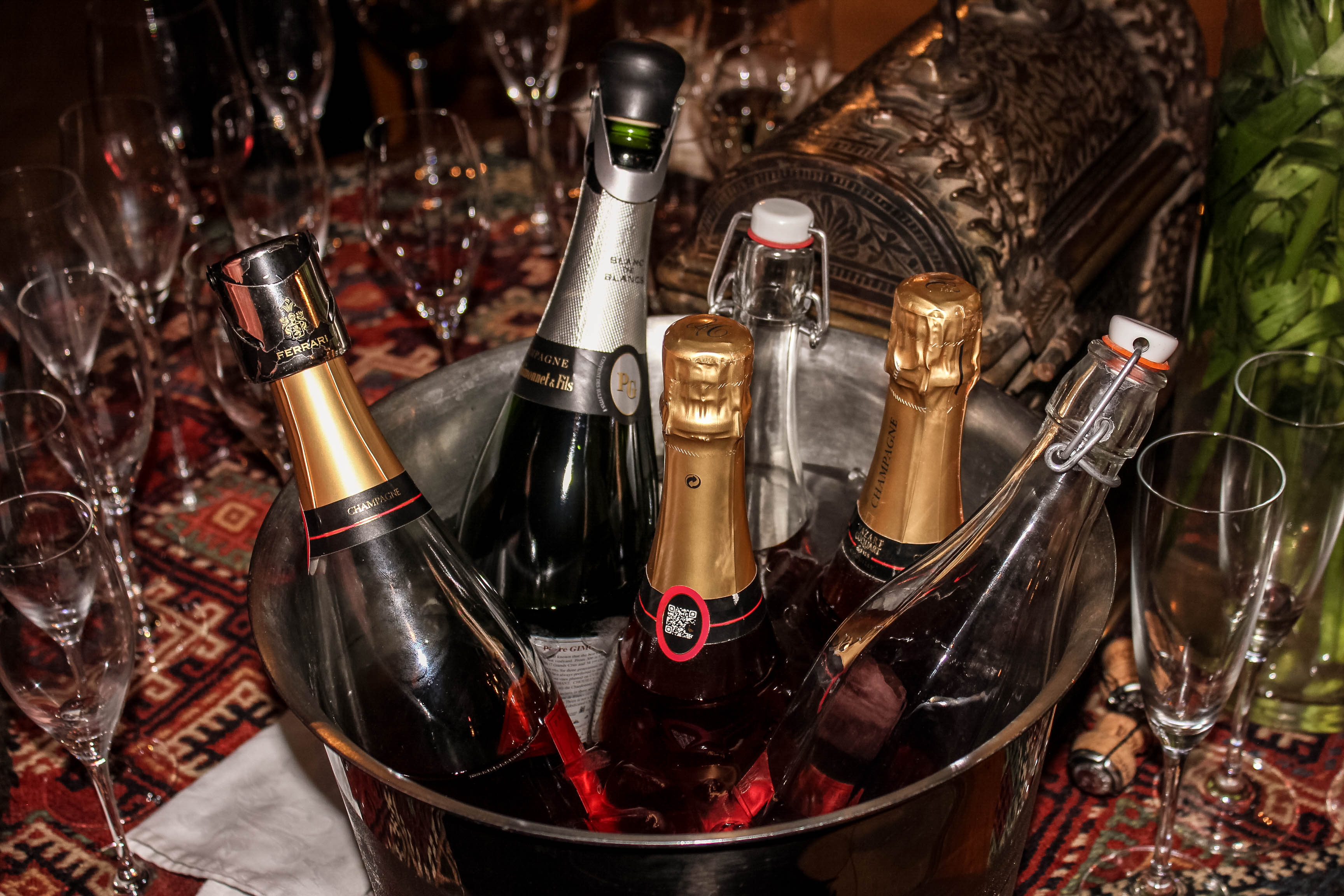 Guests of honour were welcomed with a selection of champagnes specially imported by Restaurant Mosaic and not available anywhere else in South Africa, setting the tone for a very special evening:

- Egly-Ouriet Blanc de Noirs Les Crayeres Vieilles Vignes Grand Cru Nv

- Franck Bonville Brut Blanc de Blancs Nv

- Paul Bara Brut Millésime 2006

The distinguished group of wine aficionados then convened to the Mosaic wine library for a formal tasting of three of the very best Bordeaux wines from the extensive Mosaic cellar.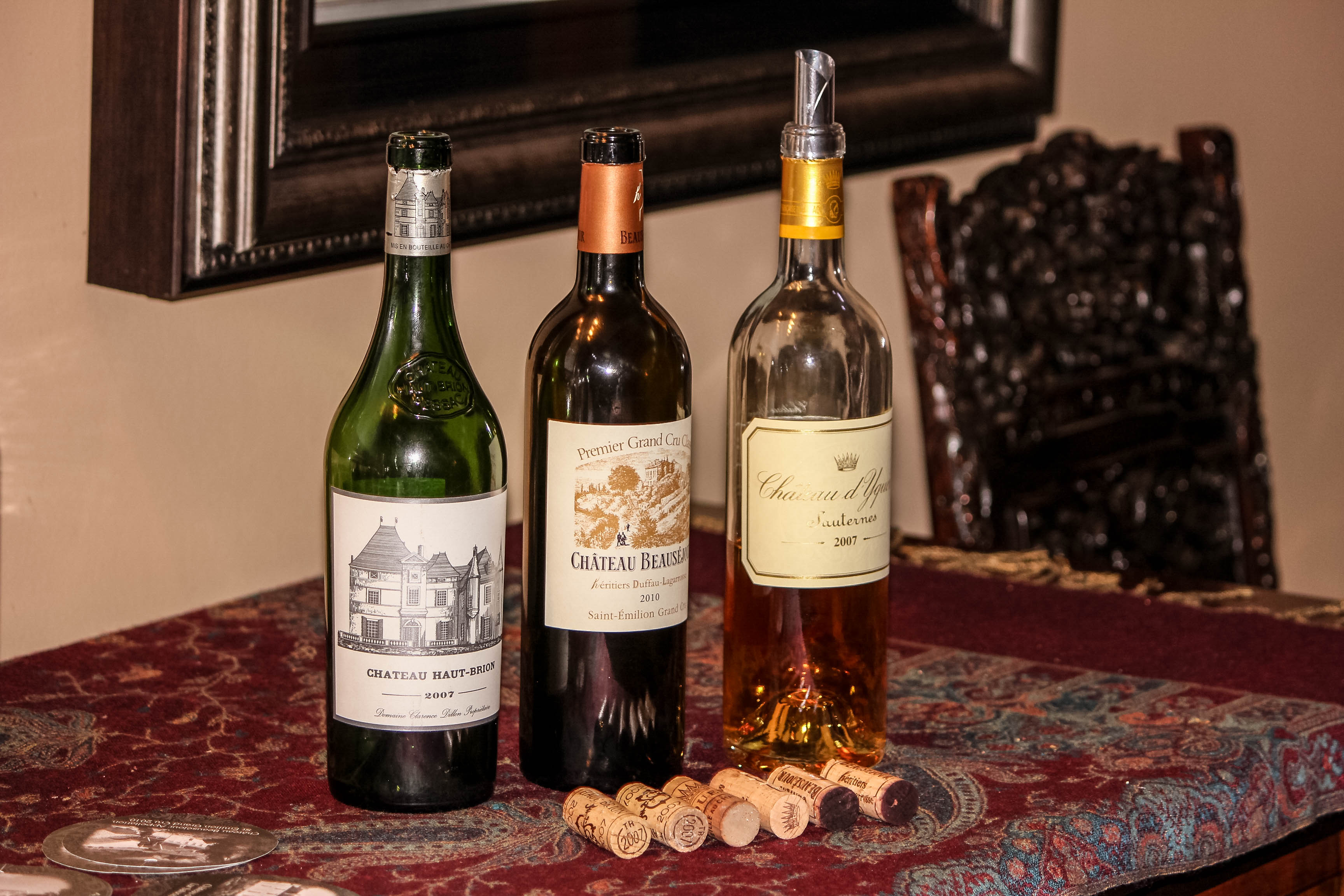 The first flight was one of the most well-known white Bordeaux blends in the world and was expertly presented by sommelier Taryn Nortjé. Château Haut-Brion Premier Grand Cru Classé Blanc 2007 was a sensational wine with a nose that still contained notes of ripe tropical fruit with peaches, lime and mango backed by cinnamon and a good mineral freshness. Despite its age, it was still incredibly rich on the palate with an almost oily texture, considerable body and great tension that balanced the weight brilliantly. Absolutely gorgeous and a testament to the ageing capability of white wine.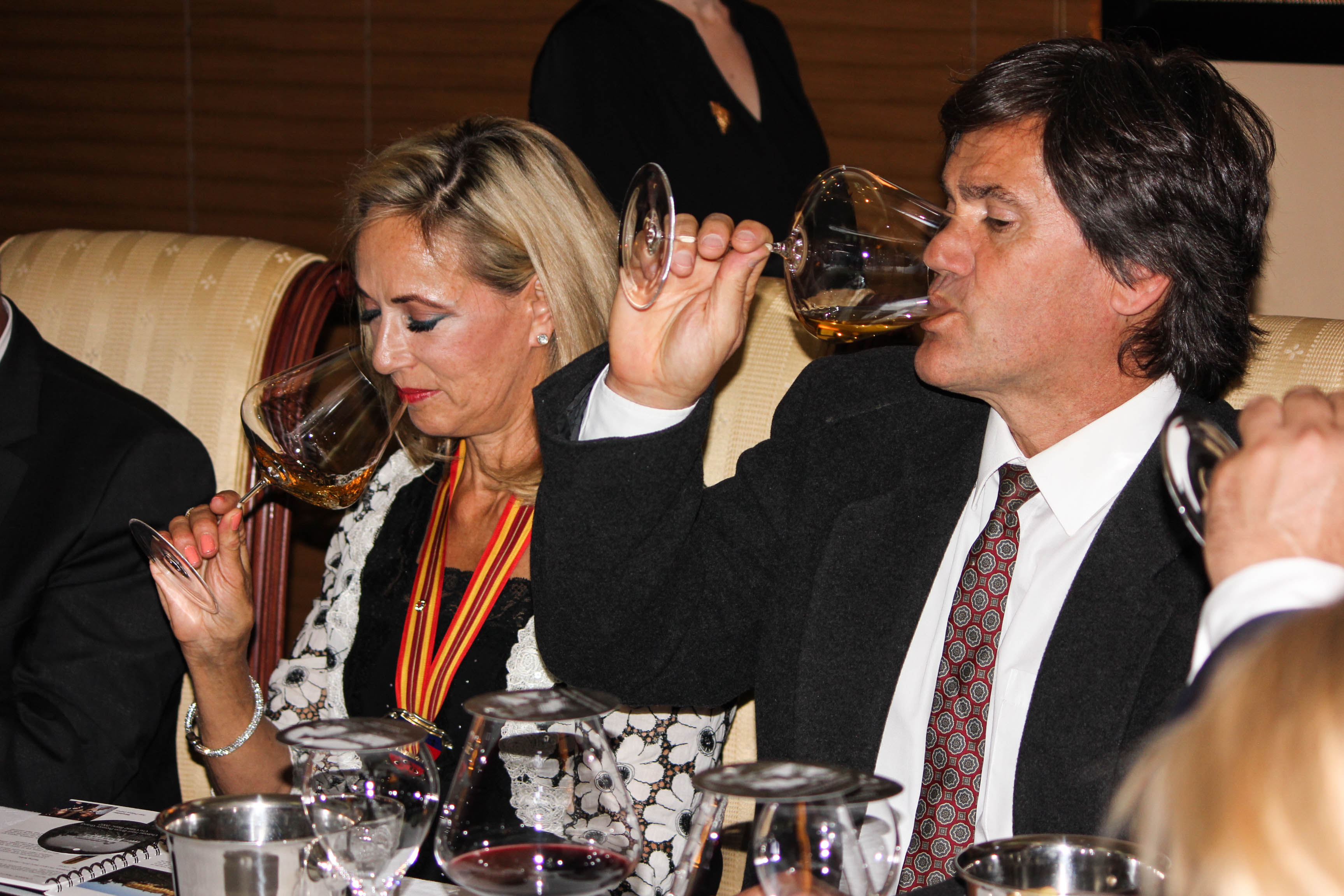 The second flight, presented by sommelier Eric Botha, scored a 100 points by The Wine Advocate and it was easy to see why… A remarkable nose of blueberries, blackberries, crushed chalk, acacia flowers, liquorice and truffles. The wine displayed a slightly smoky character with a voluptuous attack on the mid-palate and finish. Full-bodied and massively endowed, this beautiful Bordeaux has every component perfectly etched.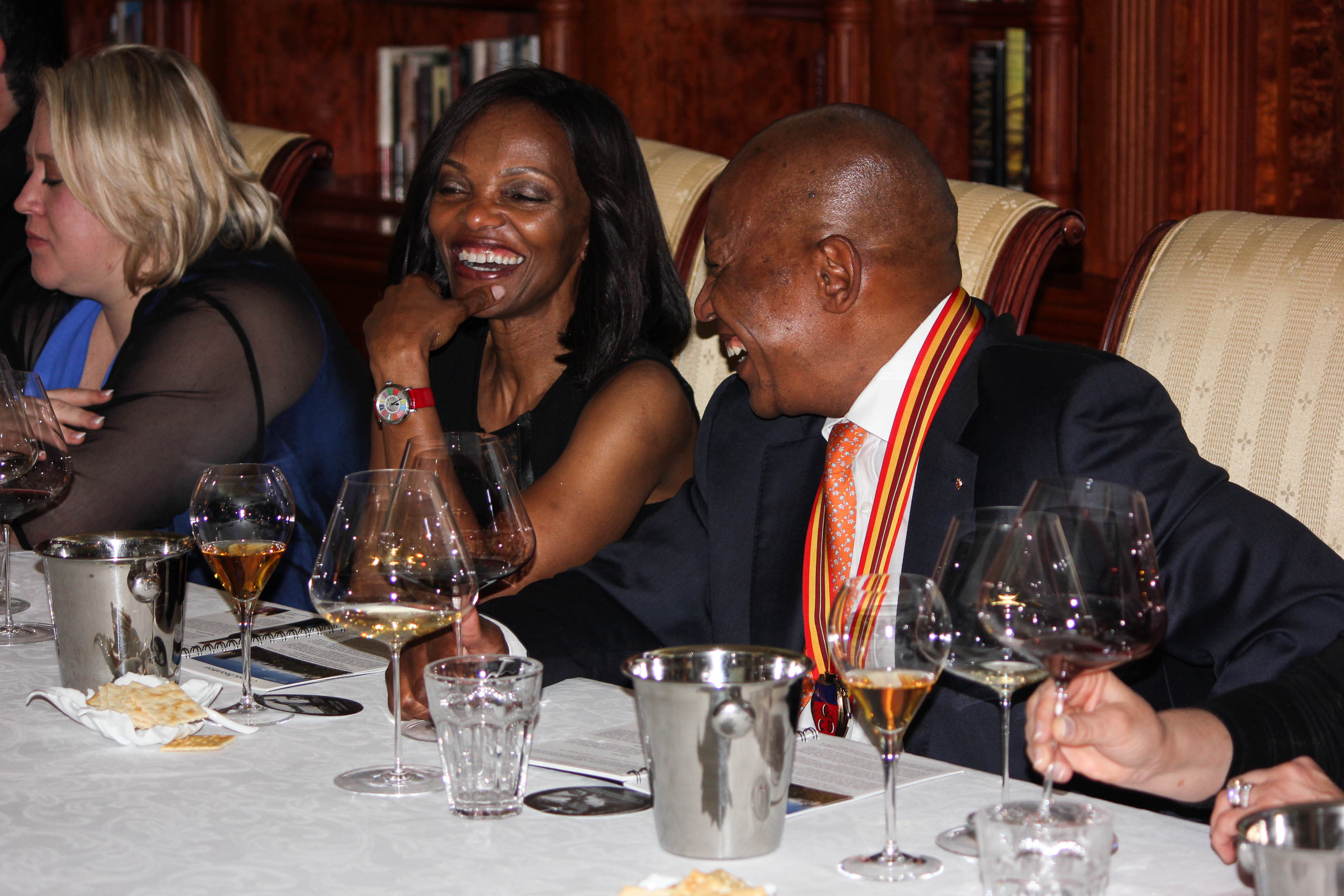 Finally, sommelier Moses Magwaza introduced the last flight, the Château d' Yquem 2007. With a history dating back more than 400 years, Château d' Yquem is one of the most sought-after sweet wines in the world. The 2007 almost did not make the cut as the vintage was originally not deemed good enough, but the decision was made to bottle this vintage, made up of a record 37 different lots and it has since become one of the best vintages ever made by Yquem. Bright golden yellow with great purity of aromas and flavours: pineapple, peach nectar, apricots, and sexy vanillin oak notes. The entry is sweet with a lovely fruity lift that is still youthfully tight with mineral nuances leading to a superb finish combining finesse with a subtle sense of power.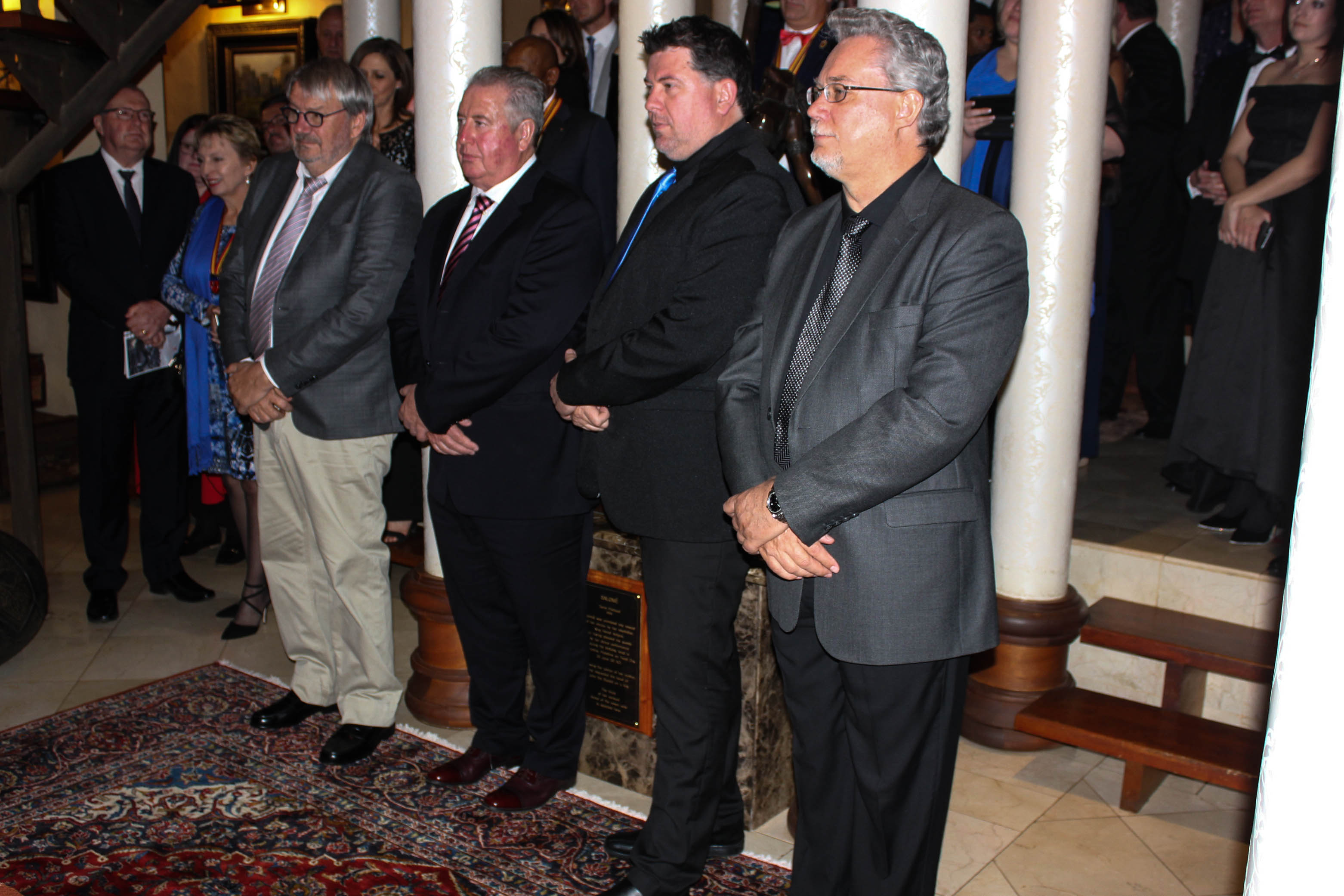 Still drifting on a cloud of sensory overload, the guests of honour departed for the Induction Ceremony, held with great aplomb in the grand foyer of The Orient. Each nominated member was called to the front and introduced to the group of guests that attended the ceremony, including His Excellency Mr Emmanuel Suquet, the Representative for the Ambassador of France to South Africa. First called was Johan Small-Smith, a wine aficionado with a very special interest in Bordeaux wines. The second candidate to be inducted was businessman Shaun Anderson, most famously known as the drive behind the annual ABSA Champagne Festival. Thirdly, Anton Swarts, the senior winemaker at Spier Wine Estate and the 100th individual to become a Cape Wine Master was called to the fore.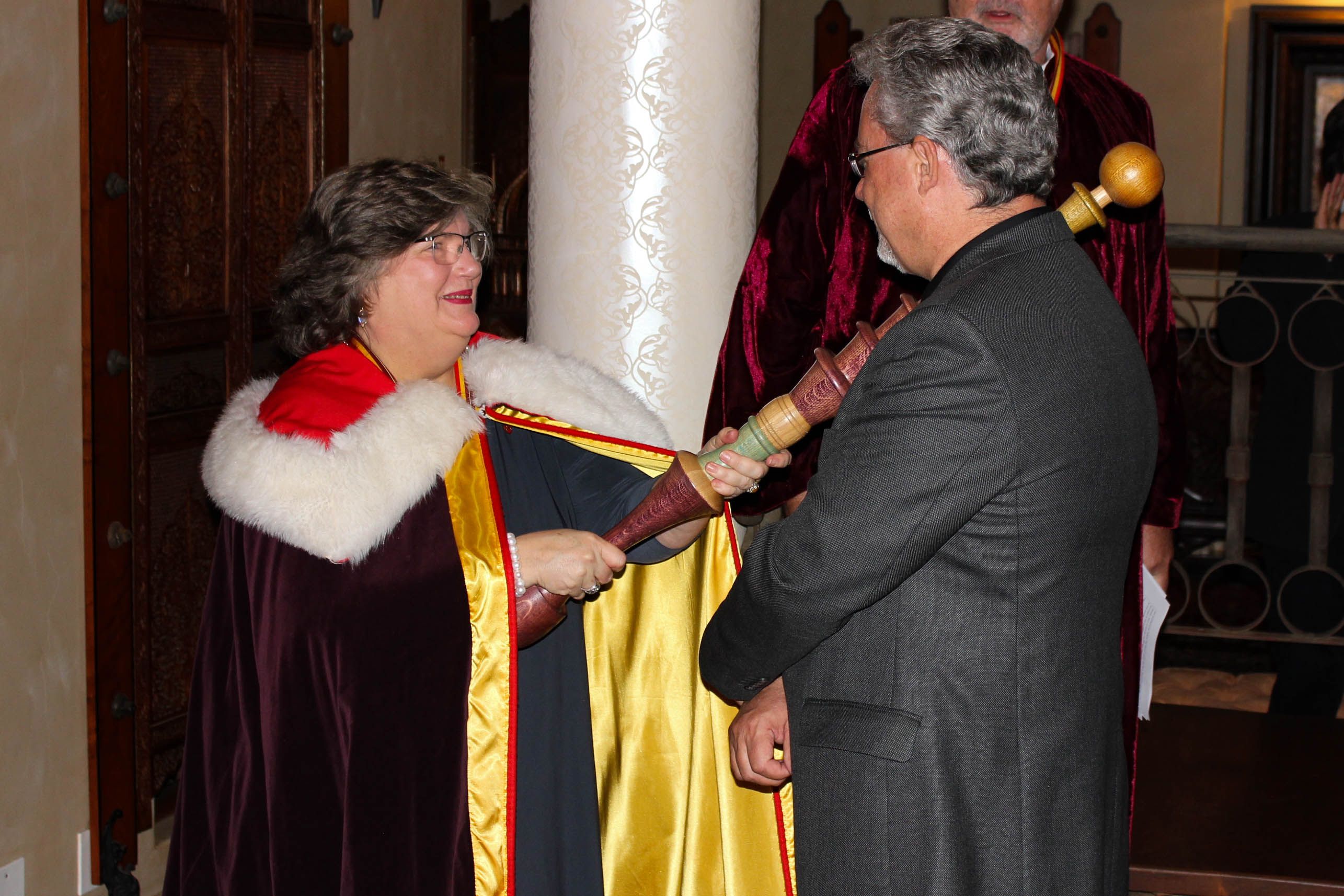 The Mosaic Team, of course, was especially moved when Cobus was called and sworn in and welcomed by Winnie Bowman, the Maître of the Commanderie de Bordeaux Afrique du Sud and other senior members, Emile Joubert, Duimpie Bayly, Danie de Wet and Junel Vermeulen. It was a proud moment when Cobus donned his plush velvet robe symbolizing his induction as a Commandeur de Bordeaux.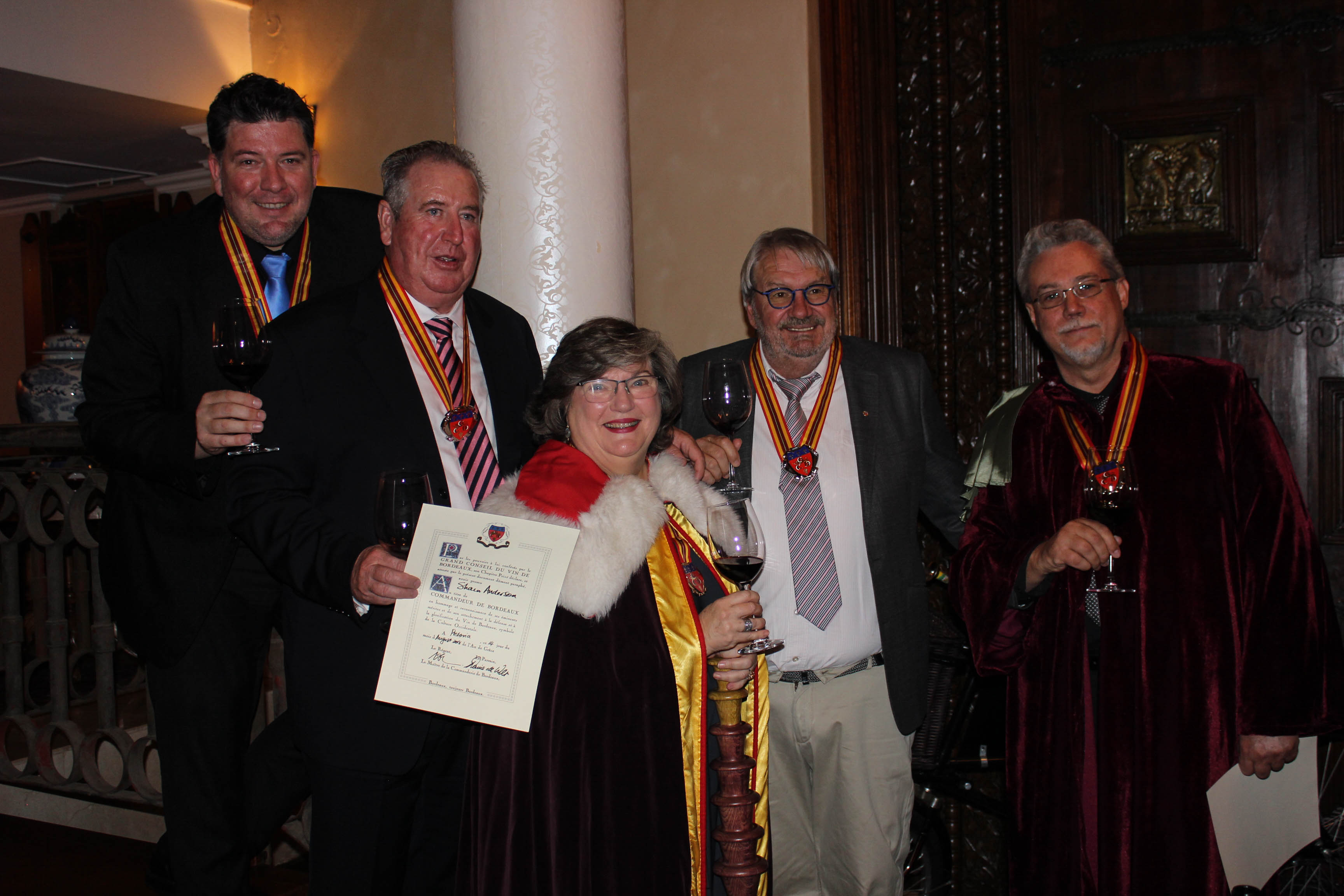 The festivities were concluded during a special dinner, created by Chantel and paired with more Bordeaux treasures from the Mosaic cellar:

- Château Carbonnieux Blanc 2010

- Domaine de Chevalier Blanc 2011

- Château Pape-Clemént Blanc 2010

- Château Palmer 2009

- Château Clinet 2010

- Château Margaux 2001

- Château Suduiraut 2003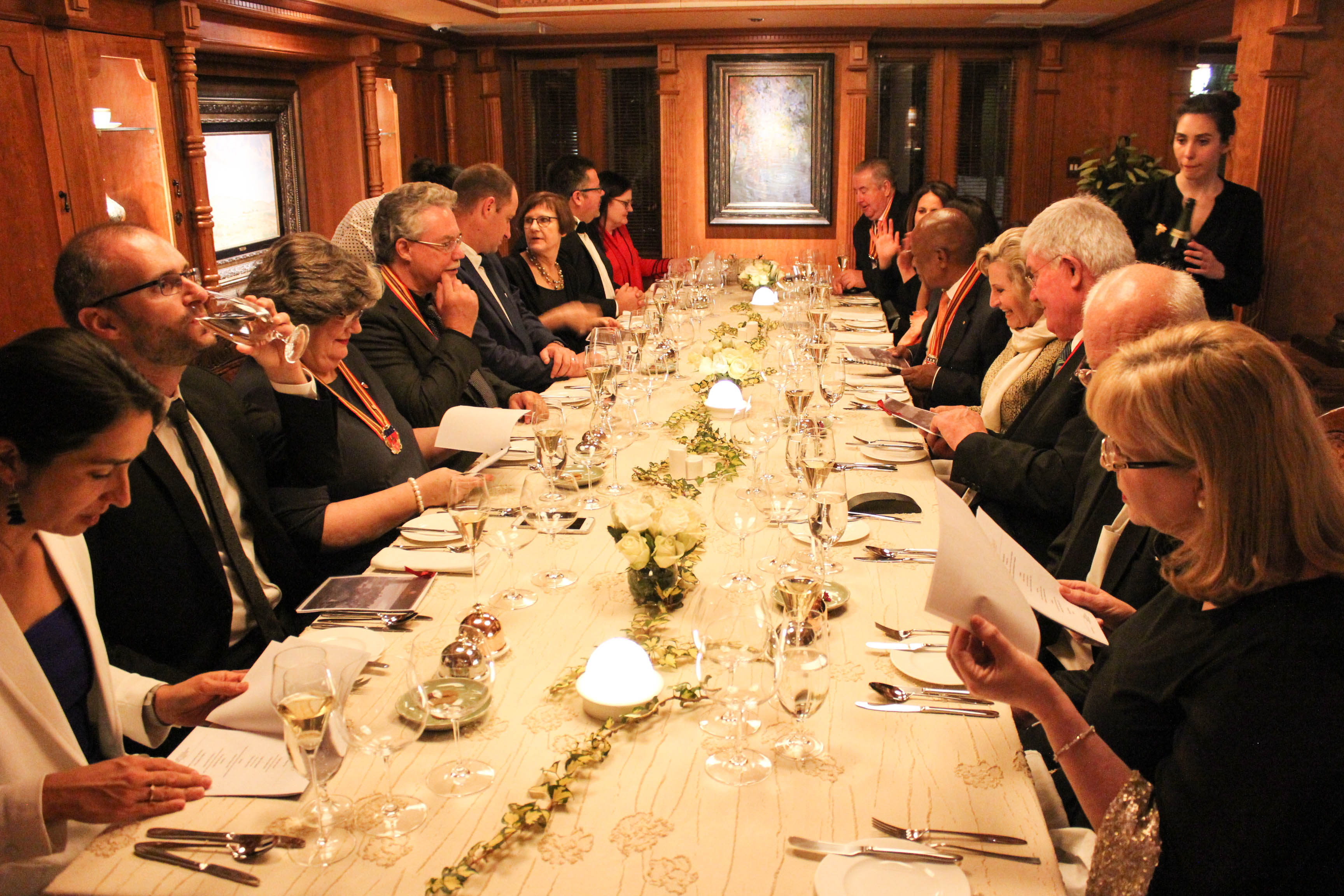 What more can we say than wow, wow, wow… Congratulations to all the new Commandeurs and a special thank you to Cobus for opening the Mosaic cellar doors to spoil the Commanderie and our other distinguished guests with these incredible, life-altering wines!

Santé!

The Mosaic Team