The Mosaic Team have been planning this event for more than two years and all our hard work finally came to fruition on Friday, 26 July 2019, when we welcomed Carl van der Merwe, the Cellar Master and Chief Executive of DeMorgenzon Wine Estate, to taste some of his best vintages compared to the best from the Loire Valley and Burgundy.

DeMorgenzon, with Carl at the helm, has been making a name internationally with their award-winning Reserve Chenin Blanc and Reserve Chardonnay wines, claiming many local and international accolades and awards - finally receiving the ultimate recognition when their Reserve Chardonnay 2015 was named as the "Best Chardonnay in the World" by Decanter.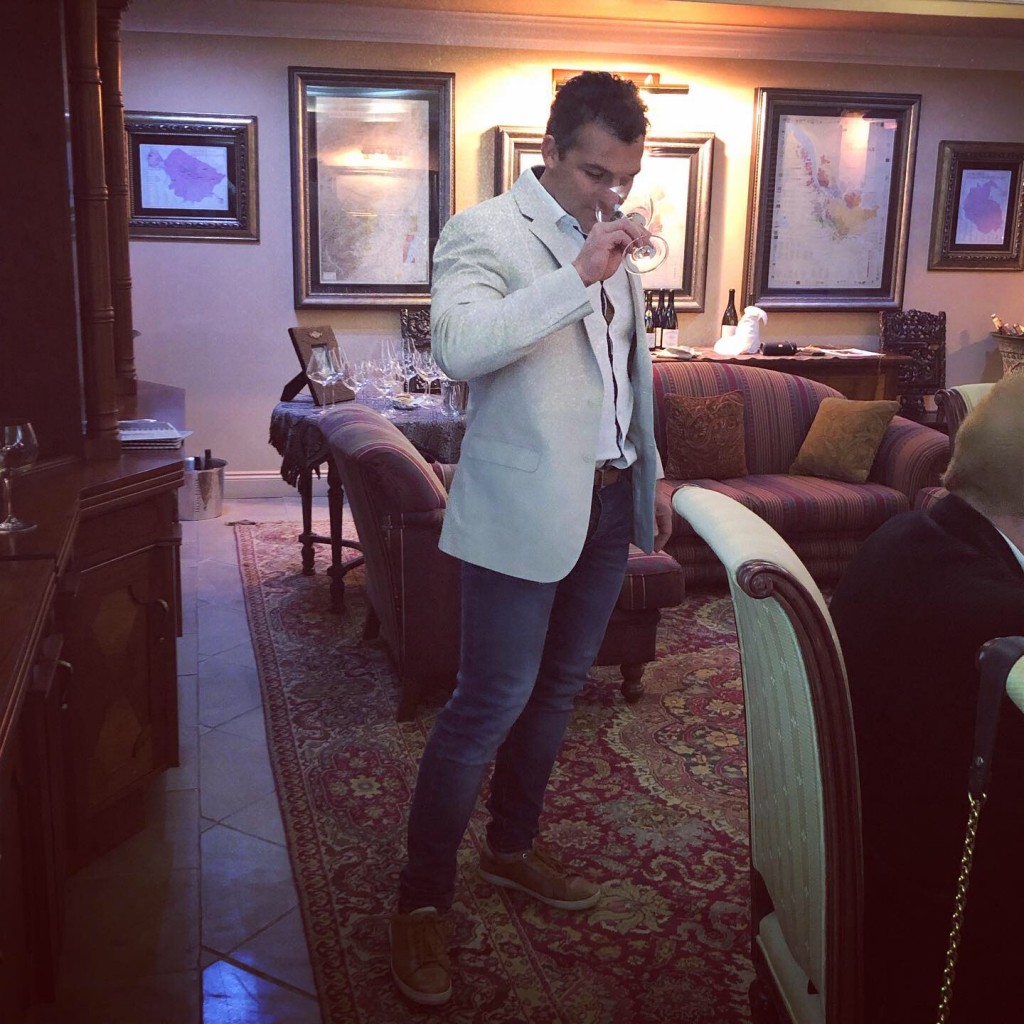 Guests were welcomed with a glass of Pierre Gimonnet et Fils Cuis 1er Cru Blanc de Blancs Nv as a prelude to a spectacular tasting extravaganza of more than 8 wines (4 from DeMorgenzon and 4 international) promising an fun-filled evening… No one, including the winemaker, was allowed to see the wines beforehand and only our very suave (and super secretive) sommelier Moses and "naughty" cellar master knew which wines were going to be poured during the tasting.

After our group of connoisseurs were finally herded to the tasting room, they were introduced to Carl and informed that during the evening their taste buds were going to be put to the test in a blind tasting of epic proportions! It definitely hyped up the atmosphere and the anticipation was palpable in the air – even Carl admitted that he was just a little apprehensive if he would be able to recognize his own wines!

After a brief history of the background of DeMorgenzon and explaining their philosophy of playing music to the vines, Carl told us how he had worked for many years to make ends meet before ending up as the winemaker, and now Cellar Master and CEO, of DeMorgenzon Wine Estate, a little over 10 years ago. It has been a long and winding road for him, but his hard work has paid off in the best way possible… which was clearly evident from the very first flight that was poured….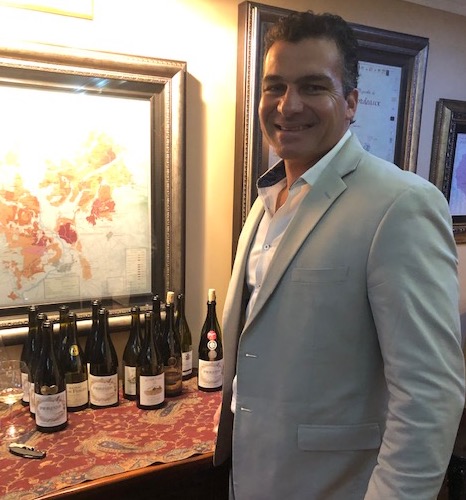 We started off with the Chenin Blancs, pouring the first of 3 vintages from DeMorgenzon vs an offering from Saumur in the Loire. No one had any idea of what was in their glasses – they were simply told to look, smell and taste… then guess which wine (left or right) was the South African Chenin and which was its French counterpart. There was much discussion around the table with most of the guests immediately guessing which was the South African wine – and they were correct! The DeMorgenzon Reserve Chenin Blanc 2012 scored high points with our guests, dusting out the Château de Fesles La Chapelle Vieilles Vignes Sec 2011 as the favourite of the two! Carl also was able to recognize his wine, saying the wood was much more evident for him in his 2012 with a rich and broad flavour profile while the Loire offering was more linear.

The second flight was poured amongst good-humoured comments flying around the table as guests teased each other about their choices of which was the best wine… and everyone started back at square one with the second flight – with no idea what was in their glasses – only that one was the DeMorgenzon Reserve Chenin Blanc 2013 and the other was from one of the founding fathers of Chenin Blanc in Vouvray. Many opinions were voiced and some minds were changed as everyone discussed what they were smelling and tasting in their glasses… but it was clear we were dealing with true wine lovers when it was revealed once more that their unanimous favourite wine was the DeMorgenzon! While the Domaine Hüet Le Haut Lieu Sec 2012 is a powerhouse with notes of powdered ginger, honeysuckle and white peach and a lingering mineral undertone, the DeMorgenzon had beautifully integrated butterscotch and vanilla compote aromas of pear and apricot that appealed to the majority of the palates around the table.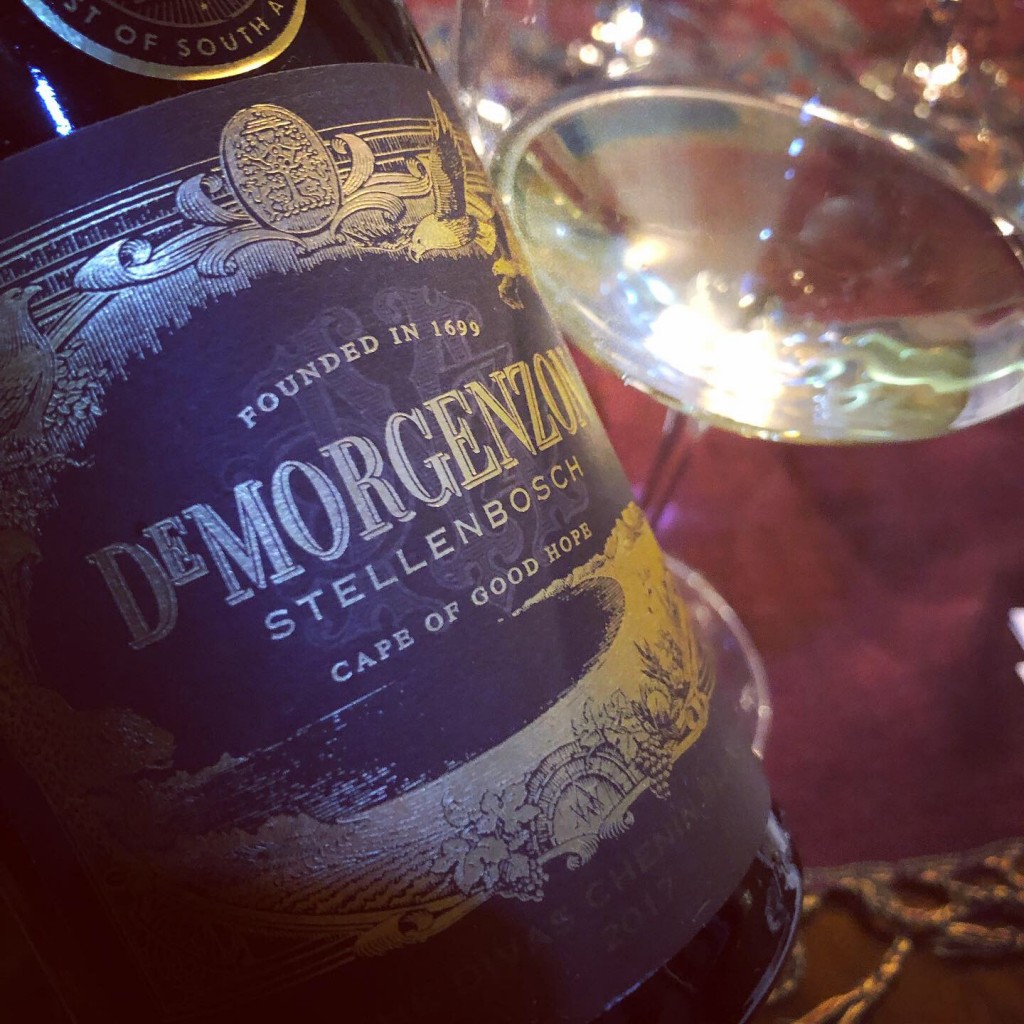 The last Chenin Blanc flight was the DeMorgenzon The Divas Chenin Blanc 2017 (only the second vintage ever produced by Carl of this old vine Chenin and scoring 98 points by Tim Atkin) vs one of the best of the best from the Loire Valley… and called by many as the founding father of Chenin Blanc in the world. Everyone was notably apprehensive – would they be able to tell which was Carl's wine? Or would they be flummoxed this time by Cobus and Moses' scheming ways…? Once the glasses were poured everyone good-naturedly tried their very best to outsmart each other and with a lot of joking and laughter they finally had to admit that it was impossible to tell! Both wines were incredible in their own way and the consensus reached was that "there is no way we can choose which is which, or even which wine is better… they are both delicious and well made…"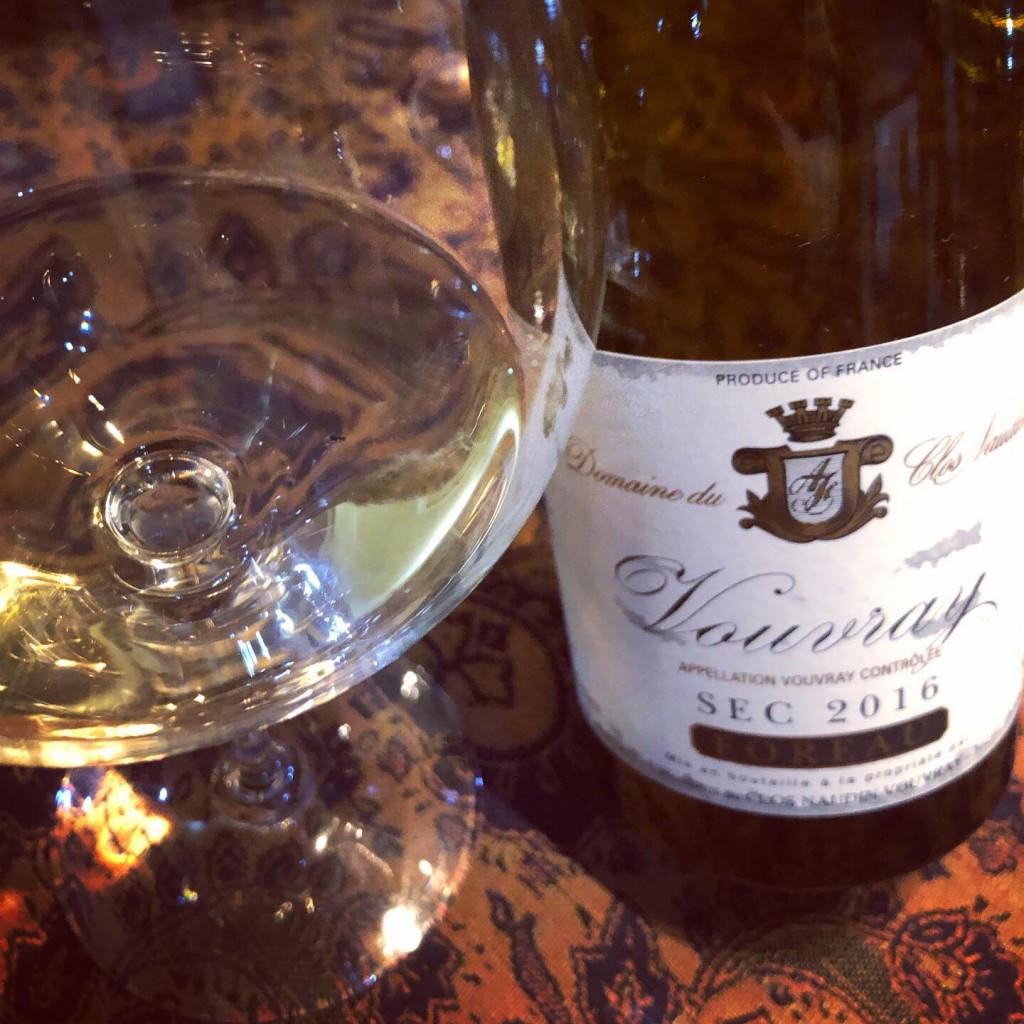 It was the best conclusion to a conundrum of taste – and we were all stunned when it was revealed that the DeMorgenzon The Divas Chenin Blanc 2017 had stood up against the Domaine du Clos Naudin Vouvray Sec 2016 - by Philippe Foreau, a legend in Vouvray who has been called by a leading wine critic as "a true Jedi Master of the highest order"!

It is a true compliment to Carl's craft that his wine is able to stand on its own in such illustrious company and we raised a toast to him amidst appreciative applause!

Finally, with the tasting nearing its end we were poured two more glasses – one we were told contained Carl's award-winning Reserve Chardonnay 2015 while the other contained its Burgundian counterpart – this time one chosen by the winemaker himself…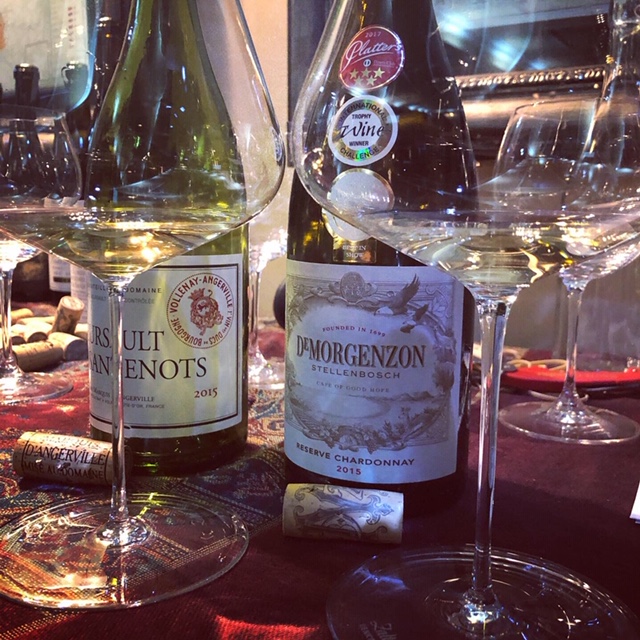 There was an awed moment of silence as everyone had their first sip of each glass… it was as if we had entered a whole different universe much like Alice falling down the rabbit hole… A true sensory overload with two completely opposite expressions of Chardonnay, each vying with the other to take the top spot as the best Chardonnay… but it was impossible to decide! Guests were divided and we finally pleaded for mercy – it was too stunned disbelief that it was revealed that the Burgundy wine was a 2015 Premier Cru Meursault by Domaine Marquis d'Angerville!

As everyone delighted in the discovery that a leading South African winemaker had produced a Chardonnay that could stand up so beautifully against one of the top producers in Meursault, Carl himself explained that while he would definitely see the Burgundy wine ageing for much longer, he preferred the fuller body and texture of his Chardonnay to drink now… There were more applause and congratulations were heard from all around the table as everyone took a moment to appreciate the true scale of Carl's success with these wines.

The evening did not end there however as we all convened to the restaurant for a gastronomic 5-course menu, which Chantel specially prepared for our guests and was skillfully paired with more wines from the DeMorgenzon portfolio.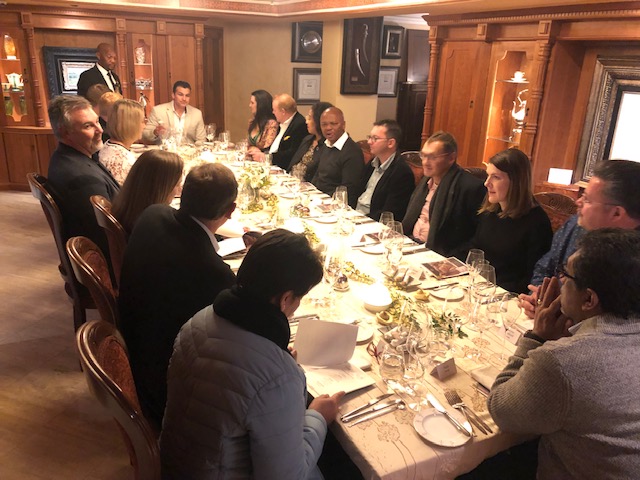 We followed this incredible evening of food and wine with a leisurely Saturday morning tasting where Carl presented his Reserve Chenin Blanc and Reserve Chardonnay to an intimate group of guests followed by a light 4-course lunch which was also successfully paired with more of his wines.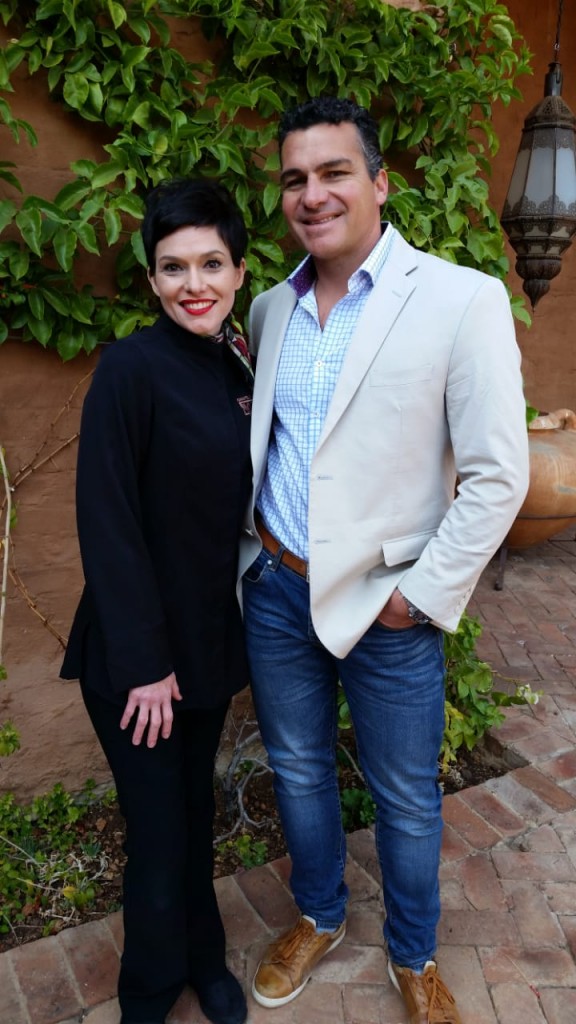 Thank you to Carl for making the trip to Mosaic to share his incredible journey, successes and wines with us. Many lifelong friendships were forged during this two-day wine extravaganza and we salute Carl, a truly outstanding ambassador for DeMorgenzon and a legend in the making!

Santé!

The Sommelier Team